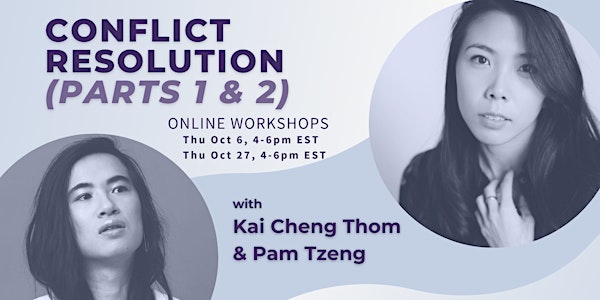 Conflict Resolution/Résolution de conflits
Co-developed and facilitated by Kai Cheng Thom and Pam Tzeng - Co-développé et animé par Kai Cheng Thom et Pam Tzeng
About this event
Part 1: Thursday October 6, 2022, 4-6pm
In this workshop, participants will gain the perspective and tools needed to enter, engage with, and exit conflict with greater confidence and ease. We will explore how conflict commonly develops in community and professional settings, with a specific focus on the Canadian dance context. The facilitators will also provide a simple framework for understanding how conflict impacts the body and the brain. We will practice using body-based tools such as breathwork, movement, and visualization can support us to meet conflict with less anxiety, as well as strategies to approach conflict as an opportunity for personal and relationship growth.
Partie 1: Le jeudi 6 octobre, 2022, 16h-18h
Dans cet atelier, les participant.e.s acquerront la perspective et les outils nécessaires pour entrer en conflit, s'y engager et en sortir avec plus de confiance et de facilité. Nous explorerons comment les conflits se développent couramment dans les milieux communautaires et professionnels, en mettant l'accent sur le contexte de la danse au Canada. Les animatrices fourniront également un cadre simple pour comprendre l'impact du conflit sur le corps et le cerveau. Nous nous exercerons à utiliser des outils corporels tels que la respiration, le mouvement et la visualisation pour nous aider à faire face aux conflits avec moins d'anxiété, ainsi que des stratégies pour aborder le conflit comme une opportunité de croissance personnelle et relationnelle.
WHO CAN ATTEND?
All dance organizations and individuals, members and non-members are welcome. Attendance is free, pre-registration is required.
We aim to offer an inclusive space to support what arises and work from a place of care.
ACCESSIBILITY:
- ASL Interpretation
- Auto-captions in English and French available.
- This is a caregiver friendly meeting; we realize the complexities of our living situations and welcome you to show up as you need.
-------------------------------------------------------
Part 2: Thursday October 27, 2022, 4-6pm
In the follow-up workshop, participants will acquire and practice the skills needed to de-escalate conflicts and better understand how trauma can influence our conflict patterns. We will use Canadian dance-focused scenarios to deepen our exploration of conflict in communities and groups and introduce specific strategies for pursuing self-accountability and relationship repair when harm has occurred.
Partie 2 : Le 27 octobre, 2022, 16h-18h
Dans cet atelier de suivi, les participant.e.s acquerront et mettront en pratique les compétences nécessaires pour désamorcer les conflits et mieux comprendre comment les traumatismes peuvent influencer nos schémas de conflit. Nous utiliserons des scénarios axés sur la danse canadienne pour approfondir notre exploration des conflits dans les communautés et les groupes et présenterons des stratégies spécifiques pour rechercher la responsabilité personnelle et la réparation des relations lorsqu'un préjudice a été causé.
QUI PEUT Y ASSISTER ?
Tout le monde est bienvenu : organismes et professionnel.le.s du secteur de la danse, membres et non membres. La participation est gratuite; l'inscription préalable est requise.
Nous souhaitons offrir un espace inclusif pour soutenir ce qui se présente et travailler à partir d'un lieu bienveillant.
ACCÈS :
La langue ASL (langue des signes américaine)
Le sous-titrage automatique en anglais et en français est disponible.
Il s'agit d'un événement convivial pour les aidantes et les parents. Nous sommes conscients de la complexité des situations de vie et nous vous invitons à vous présenter selon vos besoins.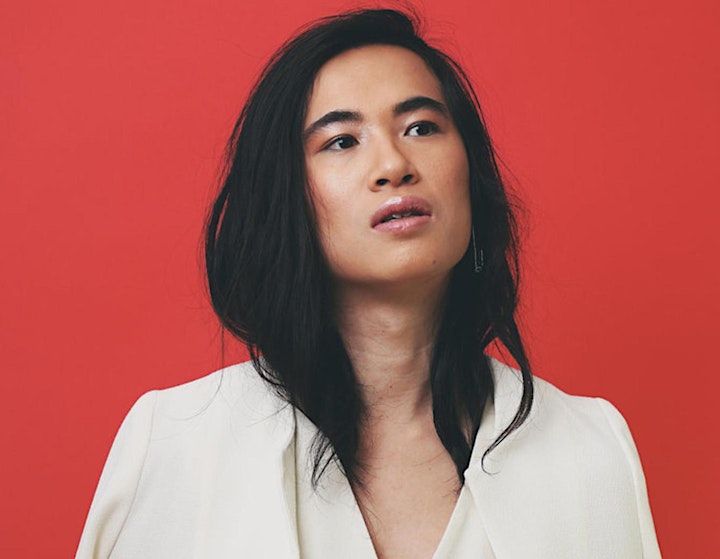 Kai Cheng Thom
Kai Cheng Thom, MSW, MSc is a professional somatic coach, consultant, and conflict mediator based in Toronto/tkaronto. She uses trauma-informed coaching and facilitation to work with individuals, groups, and organizations on generating personal and social change. A lifelong learner, Kai Cheng is a certified meditation teacher, former clinical social worker, sex educator, wicked witch, and lasagna lover. She is also the internationally published author of five books in various genres, including the Publishing Triangle Award-winning essay collection I HOPE WE CHOOSE LOVE.
-------------------------
Kai Cheng Thom, M.Serv.Soc., M.Sc.A, est une accompagnatrice somatique professionnelle, consultante et médiatrice basée à Toronto/tkaronto. Elle utilise l'accompagnement et la facilitation tenant compte des traumatismes dans son travail auprès de particuliers, de groupes et d'organisations en vue d'entraîner des changements personnels et sociaux. Toujours en quête d'apprentissage, Kai Cheng est aussi une enseignante certifiée de méditation, ancienne travailleuse sociale clinicienne, éducatrice sexuelle, vilaine sorcière et amatrice de lasagnes. Elle est également l'autrice de cinq livres publiés à l'échelle internationale dans différents genres, dont le recueil d'essais I HOPE WE CHOOSE LOVE, gagnant d'un prix Publishing Triangle Award.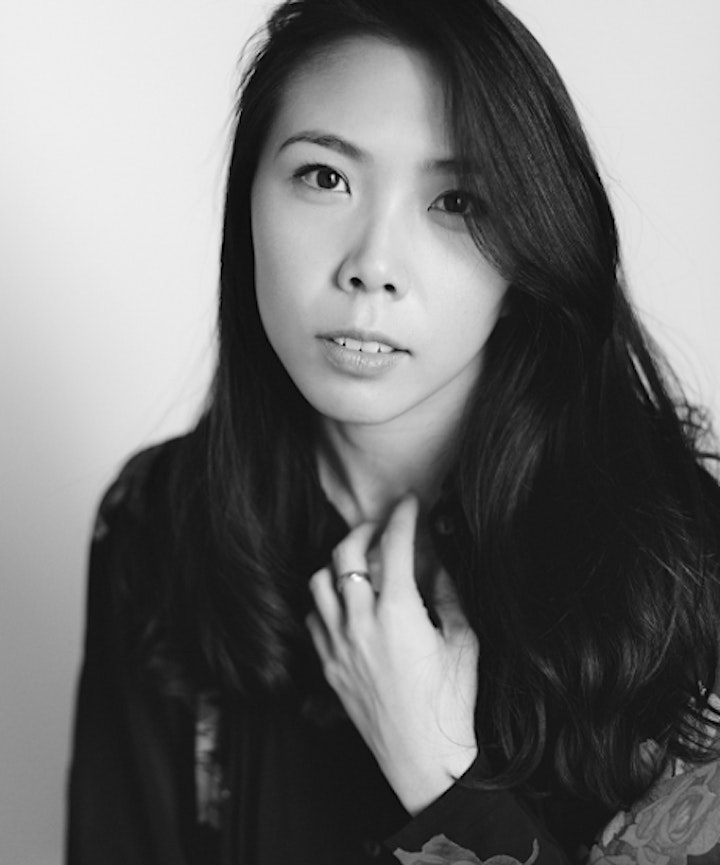 Pam Tzeng 曾小桐
Pam Tzeng 曾小桐 (she/her) is a second-generation Taiwanese-Canadian choreographer, performer, arts worker, and movement educator. She lives and creates in Mohkínstsis Treaty 7 Territory also colonially known as Calgary. Her heart and multi-disciplinary practice are currently invested in: nurturing her trauma-informed facilitation and conflict transformation practice; touring a new collection of works SHED | knowing each other as different and the same; and supporting equity and anti-racism change in the arts as through grassroots initiatives and consulting work.
----------------------------------
Pam Tzeng 曾小桐 (elle/elle) est une chorégraphe, danseuse, productrice des arts de la scène et éducatrice en expression corporelle d'origine canado-taïwanaise (deuxième génération). Elle habite et crée dans le Territoire du Traité 7, à Mohkinstsis, qu'on appele Calgary depuis l'époque coloniale. Son cœur et sa pratique multidisciplinaire sont actuellement investis dans le développement de sa pratique de facilitation et de transformation des conflits tenant compte des traumatismes, la tournée d'une nouvelle collection d'œuvres SHED | knowing each other as different and the same, et le soutien à l'équité et à la lutte contre le racisme dans les arts au moyen d'initiatives locales et de consultations.