Connect Program Training Workshop
Description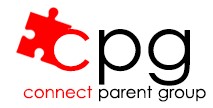 Connect Program Training Workshop
January 31 – February 2
Peter Gilgan Centre for Research & Learning
686 Bay Street, Room 3A & 3B
Toronto, ON, M5G 0A4
9am-4.30pm
Presenter: Dr. Marlene M. Moretti & Colleagues;
Co-hosted by the Suspected Child Abuse and Neglect (SCAN) Program, Hospital for Sick Children
Security within the parent-child relationship is one of the most robust protective factors for adolescent mental health. Building on research and clinical practice, Connect brings the building blocks of secure attachment to families of children and teens (ages 8-18) with serious behavior and social-emotional challenges. This 10-week program invites parents and other caregivers to meet together in small groups with two Connect facilitators to engage in new learning, dialogue, role plays and reflective activities that strengthen parental reflective function, caregiver sensitivity, dyadic emotion regulation and shared partnership.
Connect has been implemented across Canada, Sweden, Italy and in the USA. Program material is available in English, French, Swedish and Italian. Peer-reviewed research shows that Connect helps parents and teens make significant strides toward better mental health and positive family functioning. Treatment benefits have been shown to continue and even significantly increase over a two-year follow up period. Caregivers experience Connect as safe, respectful, collaborative and strength focused, with around 85% completing the program.
This training workshop provides detailed information on each aspect of Connect, including engaging caregivers and addressing treatment barriers; the importance of attachment during adolescence; the impact of trauma on attachment; and detailed session demonstrations including role-plays and reflection exercises. Practitioners attending the full three-day training will have opportunities to work together in small groups with a Connect trainer to practice delivery of the program and to develop clinical skills in understanding and responding group dynamics from an attachment perspective.
DAY ONE ONLY: Attend Day 1 to learn about attachment, adolescence and mental health; the impact of trauma on attachment; theoretical and research foundations of the Connect Program; and a detailed introduction to the first three Connect sessions. We will also briefly discuss specialised Connect programs which are tailored for foster parents; parents of transgender youth; and Indigenous communities.
FULL THREE DAYS: The full workshop is for practitioners who plan to deliver the Connect Parent Group or those wishing to apply the Connect principles in their clinical practice. To deliver the Connect Parent Group, supervision of your first group is required at additional cost. Consider attending with a partner, as two facilitators are required to run the group. Space is limited. For more information on supervision contact Dr. Mario Cappelli at mcappelli@cappelliandassociates.ca
WHO SHOULD ATTEND? This training is suitable for a wide range of health practitioners including psychologists, social workers, clinical counsellors and community mental health workers with experience in working with families, pre-teens and teens. Group therapy experience is not required but is an asset.
Location information: The centre is next to the Hospital for Sick Kids. Parking is available at the hospital for $20.00/day. Located downtown with many options for shopping, hotels, and restaurants.
*Last day to purchase tickets is Monday, January 22nd 2018.
** Training is subject to sufficient registration.