Join 10C and amazing changemakers for our Monday night Social Change Series - How we can move forward as a community post pandemic.
About this event
The Connecting Circles: Social Change Series will be a gathering of intergeneration participants in Guelph and Wellington County to learn, connect and build back better as a community, post pandemic.
Each Monday night we will be unpacking a topic of social change within our community - especially those which have been sorely needed during this pandemic (eg. economic equality, environmental protection, mental health support)
Our main goals for this series is to educate participants on social issues, share resources and inspiration to help drive change in our community, and allow participants to make connections within their community to fight social isolation.
Each Monday night Circle will include a speaker (or multiple in a panel style discussion), followed by facilitated group discussions, activities and open Q&A. We want to enable participants to become changemakers in their own community and create a safe space for ideas to be shared and questions to be answered.
Join us Monday May 17th at 7:00pm as we discuss Gender Equality, Women Leadership and different forms of governance with Author and Political Science Professor Kate Graham.
In this Circle we will be hearing about Kate's new childrens book, how we can empower the young women in our lives and what we can learn about alternative governance from the incredible female leaders in our community and country.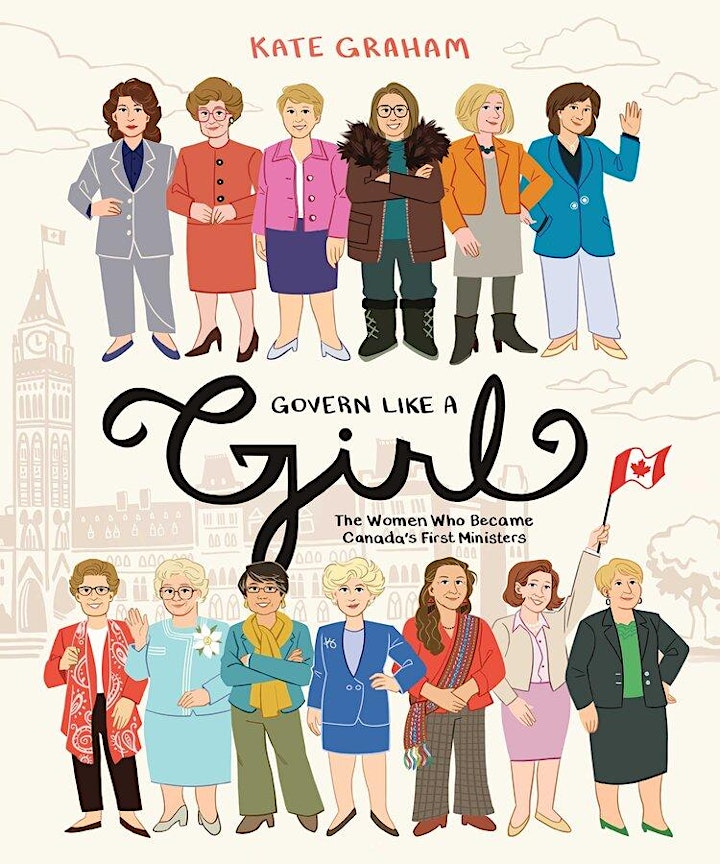 Meet our Guest!
Kate Graham researches, writes, speaks and teaches about politics in Canada. She holds a PhD in Political Science and teaches in the Political Science Departments at Western and Huron University College. Kate is the creator and host of No Second Chances (NoSecondChances.ca), a Canada 2020 podcast about the rise and fall of women in Canada's most senior political roles – a project which inspired her own political pursuits, and this book. Kate lives with her partner Jesse and daughter Flora in London, Ontario.
Govern like a Girl
Only twelve women have ever served as the Premier of a Canadian province or territory, and only one has risen to the very top to serve as Prime Minister. In Govern Like a Girl, Kate Graham tells the stories of these thirteen women. Their experiences span three decades, every political stripe, and extend from coast to coast to coast.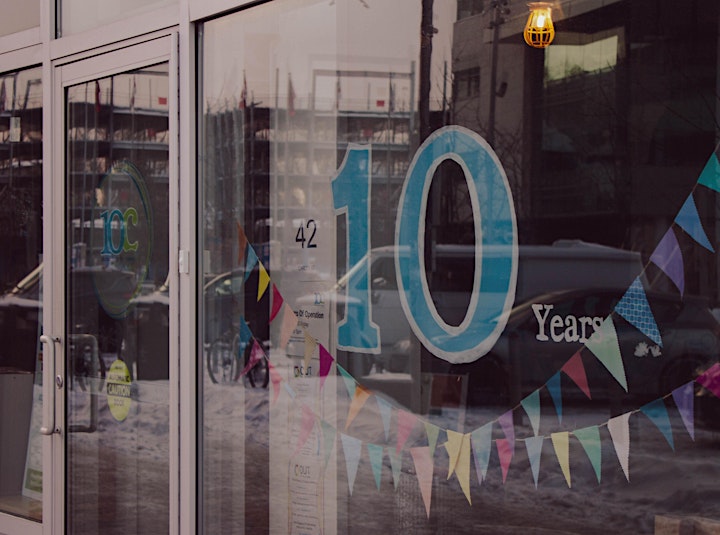 10C Shared Space is the hub for community changemakers in Guelph. We are a platform for those working across sectors and engaging in collaborative work to improve our community. We have created beautiful welcoming downtown coworking and event meeting spaces, offering you a place to gather, exchange ideas and work for change. Our immeasurable benefits extend to deepening community relationships, developing trust and empathy, opening of new opportunities, and discovering new ways to solve problems.
Connecting Circles is offered with support from the Seniors Community Grant Program, Ministry for Seniors and Accessibility, Province of Ontario.
https://www.ontario.ca/page/ministry-seniors-accessibility

10C Shared Space is grateful for the support of our Connecting Circles community partners: The People and Information Network and Guelph Wellington Seniors Association
Organizer of Connecting Circles: Female Leaders of Tomorrow
10 Carden (10C) is the hub for community activators and changemakers in Guelph. We welcome groups and individuals into an inclusive community of social change organizations working across sectors and engaging in collaborative work to improve our community. Our tangible offering is effective downtown co-working and event meeting space. Our immeasurable benefits extend to inclusion, connection, collaboration, creativity and new ways of solving challenges. People work, meet, eat, connect and brainstorm together at 10C.
In 2016, we began purchasing and renovating the Acker's Furniture Building, as our new expanded home and in 2019, are building Nourish by 10C, a kitchen that helps.