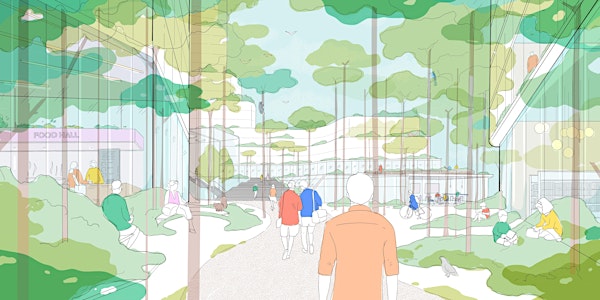 Connecting Cooksville: An Online Workshop for Local Residents
Join us for an interactive virtual workshop to learn about the Connecting Cooksville project.
About this event
TAS is redeveloping a 5.3-acre site right next to the Cooksville GO Station in the heart of Mississauga.
Since COVID continues to affect our communities and it's challenging to gather in groups, we are hosting a special online workshop about the project for local residents.
We'll be sharing information about our redevelopment plan and answering any related questions you might have.
And even more importantly, we want to hear what you think! It's our goal to listen and learn all about how you experience the Cooksville neighbourhood today, what you love about it and how our redevelopment project can help make it an even better place to live, work, learn and play.
What community spaces would you like to see? Is there specific retail or services you think the neighborhood needs more of? Or do you have a design idea for an awesome public space or park that the neighbourhood would use all the time? All ideas and perspectives are welcome and we look forward to a lively conversation.
Joining the meeting
This residents workshop is being held on virtually Zoom.
Please download Zoom software in preparation for this workshop or join us by dialing-in with your phone.
Event meeting details will be shared with you via email after you RSVP, and we'll also send a reminder two days before the workshop.
Have a question?
If you have any questions or comments about the workshop or the Connecting Cooksville project you can send an email to info@connectingcooksville.ca and a member of our team will be in touch.
Want to learn more about the project and/or its developer? Visit our project website: https://bit.ly/ConnectingCooksville.
About TAS
TAS is an unconventional impact company. We promote connected neighbourhoods and caring, committed communities. We focus on tackling climate change, broadening affordability and equity, and building social capital. Join us as we build neighbourhoods – and ultimately cities – where people thrive and belong.
About PROCESS
To deliver community engagement activities for this redevelopment project, TAS has partnered with a team of urban planners, designers and artists called PROCESS. Through collaborations and creative processes, PROCESS's work transforms how we plan, design and experience places and communities.