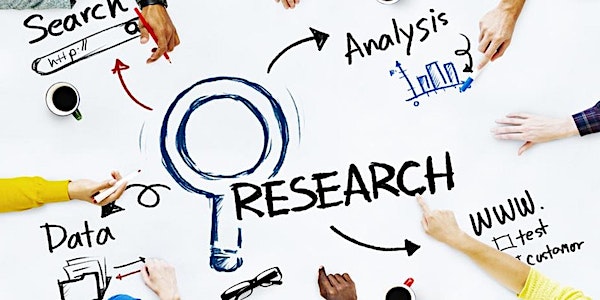 Connecting routinely collected health and care data
NIHR ARC North West Coast Workshop
About this event
With many services running in the NHS, the social care system, local councils and third sector organisations, there is a lot of data being collected and derived. Often this data sits in silos, unable to be analysed in conjunction with other data. Where we can link data together we may generate a more holistic understanding of what impacts people's health and well-being.
In the North West Coast we have made progress linking data together - initially to aid with the pandemic response. We now have the "Combined Informatics for Public Health Action – CIPHA" https://cipha.nhs.uk/cheshire-and-merseyside/meet-the-team/. We would like to share with you our progress and ask for your advice on how we can best sustain linkages for longer term improvements in our understanding to help drive policy and practice improvements.
The focus of this event is to showcase progress about data linkage made in the NWC and to ask for your views on how we can sustain and improve these linkages further.
This event is targeted at digital health data enthusiasts who could be from practice (e.g. local councils), academia, or charitable organisations. Everyone is welcome to attend, however, some of the technical language used may not be suitable to a lay audience.
The below talks will be taking place during the afternoon:
Combined Intelligence for Population Health - Helen Duckworth, Associate Director of Business Intelligence, Cheshire and Merseyside Integrated Care System.
Using linked data to evaluate policy and practice in Cheshire and Merseyside - Ben Barr, Improving Population Health Theme Lead NIHR ARC North West Coast, Professor of Public Health (University of Liverpool).
Cheshire & Merseyside System P programme - Wes Baker, Director of Strategic Analytics, Economics and Population Health Management, Mersey Care NHS Foundation Trust.
Corralling data from NHS trusts for health research - Jo Knight, Professor in Applied Data Science (Lancaster University).
System wide evidence generated using multi sectoral data linkage - Sarah Rodgers, Care and Health Informatics Theme Lead NIHR ARC North West Coast, Professor of Health Informatics (University of Liverpool).
Using routinely collected health data to assess the effect of a seizure care pathway - Pete Dixon, NIHR ARC North West Coast Researcher
Using routine data to generate an index of anticholinergic medication burden on older people (ACMI) - Olly Butters, NIHR ARC North West Coast Researcher
An itemised agenda and joining link will be circulated prior to the event.