Connecting the Dots Docu-Series - Atlantic Premiere | Projection du documen...
Description
Le message Français suit
In an effort to re-connect our dots, and in recognition of the United Nations International Decade for People of African Descent, Black History Ottawa's Connecting the Dots project will be hosting the Atlantic Premiere of the Connecting the Dots Docu-Series and national community conversation in Halifax, Nova Scotia for our maritime and east coast communities.
In 2018 our team of volunteers embarked on a 6 month, 18-stop nationwide tour to six different provinces highlighting promising practices among Canada's many diverse Black communities. Recognizing the significance of the legacy of historic Black communities in Canada, we commenced this tour in Nova Scotia and connected the dots between Quebec, Ontario, Manitoba, Alberta, and British Columbia. The goal - building Successful Black Communities by sharing recipes for success in the areas of education, art and culture, media and journalism, employment equity, health, justice, economic prosperity, and civic engagement.
About the Connecting the Dots Project
Connecting the Dots is a volunteer-driven initiative led by Black History Ottawa (BHO) that aims to establish a Canadian network of Black leaders working for positive change through online and in-person engagements. We do this by building awareness about their work in local communities, creating forums for them to connect to each other and supporting them to coordinate and expand their models for Black empowerment. In the process, we will compile promising practices from thriving Black communities across Canada to build toolkits that will serve as a road map for community leaders and organizers.
About the Connecting the Dots Documentary
Taking place during the UN International Decade for People of African Descent (2015-2024), the film Connecting the Dots is a story that uncovers African-Canadian truth-telling. An eye-opening documentary, this present-day narrative reclaims the stories so often taken and used without consent and amplifies them from within Black communities on a national scale. Follow the inter-generational quest to identify the "promising practices" that will help eradicate anti-black racism, and increase Black capacity now and for the decades beyond 2024.
Honouring legacies that pre-date the country of Canada, this film acknowledges the contributions of People of African Descent in building Canada. This reflective and engaging documentary piece explores the people behind the progress and highlights many of our Black leaders achieving success in areas ranging from economic prosperity to art & culture.

The event will feature:
A screening of the Connecting the Dots documentary;
A panel discussion and Q&A with Director, Producers and Cast members;
A networking reception.
*Note: Tickets will also be available at the door for cash purchase.
---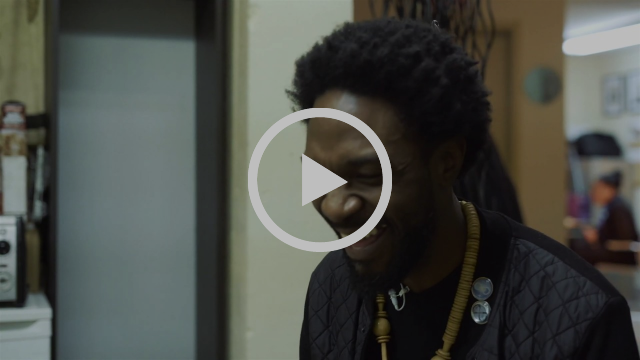 ---
Français
Dans l'effort de continuer à unir nos actions, et à l'occasion de la Décennie internationale des personnes d'ascendance africaine, le projet Connecting the Dots du Comité de l'histoire des Noirs d'Ottawa présentera son documentaire en grande première, ainsi qu'une conversation nationale à Halifax, pour les communautés maritimes et de la côte est.
En 2018, notre équipe de bénévoles a entamé une tournée de 6 mois, s'est arrêtée dans 18 villes à travers 6 provinces, afin de mettre en lumière les pratiques prometteuses existantes au sein des nombreuses communautés noires du Canada. Sachant l'importance de l'héritage des communautés Noirs historique au Canada, nous avons débuté cette tournée en Nouvelle-Écosse et avons relié les points entre le Québec, l'Ontario, le Manitoba, l'Alberta et la Colombie-Britannique. L'objectif ? Créer des communautés noires prospères par le partage des recettes de succès dans les domaines de l'éducation, des arts et de la culture, des médias et du journalisme, de l'équité en matière d'emploi, de la santé, de la justice, de la prospérité économique et de l'engagement civique.

À propos de Connecting the Dots
Connecting the Dots est une initiative dirigée par le Comité de l'histoire des Noirs d'Ottawa, qui vise à établir un réseau canadien de leaders Noirs œuvrant pour un changement positif par le biais des mobilisations en ligne et en personne. Nous faisons cela en promouvant leur travail au sein des différentes communautés locales, en créant des forums d'échange communs et en les aidant à coordonner et à étendre leurs modèles de l'autonomisation des Noirs. Au cours de ce processus, nous recensons les meilleures pratiques issues de communautés Noires florissantes à travers le Canada afin de créer des boîtes à outils qui serviront de guide de travail pour les leaders communautaires et les mobilisateurs.
Le documentaire Connecting the Dots
Se déroulant pendant la Décennie internationale des Nations Unies pour les personnes d'ascendance africaine (2015-2024), le film Connecting the Dots est une histoire qui met à jour la vraie histoire des Afro-Canadiens. Documentaire révélateur, ce récit moderne permet aux communautés noires de se réapproprier leur histoire trop souvent inédite et exploitée sans consentement, et les fait briller à l'échelle nationale. Suivez cette quête intergénérationnelle pour identifier les "pratiques prometteuses" qui contribueront à éradiquer le racisme anti-Noir et à faire augmenter les ressources pour les Noirs dès maintenant et pour les décennies à venir au-delà de 2024.
Rendant hommage à l'héritage du Canada, ce film met en lumière les contributions de personnes d'ascendance africaine à la création du Canada. Ce documentaire portant à réflexion et engageant, explore les personnes ayant contribué au progrès et met en vedette nos dirigeants noirs oeuvrant dans diverses domaines, de la prospérité économique à l'art et la culture.
L'événement se déroulera comme suit :
La première du documentaire Connecting the Dots;
Un panel de discussion et une période de questions / réponses avec le réalisateur, les producteurs et les membres de la distribution;
Une réception de réseautage.
Partners | Parternaires :