Description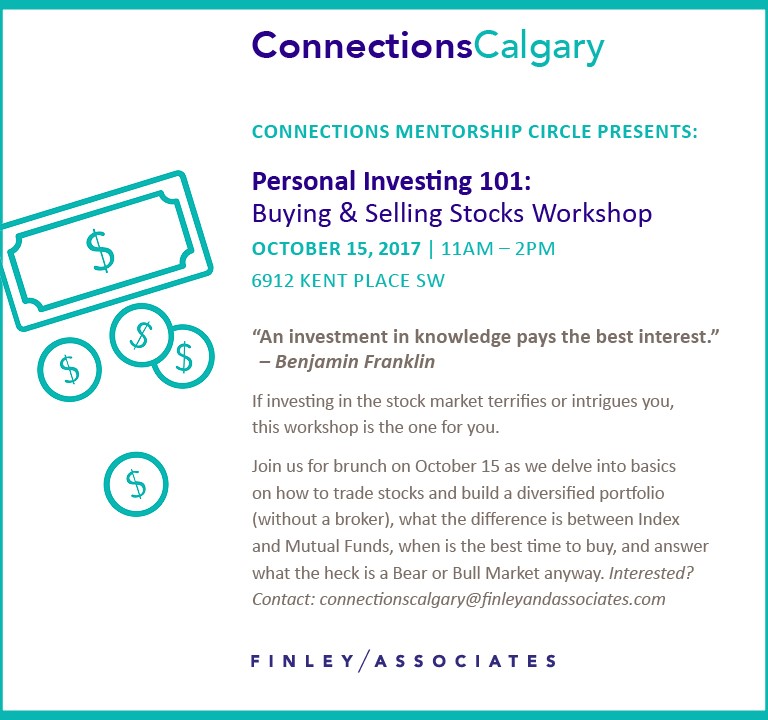 "An investment in knowledge pays the best interest."
- Benjamin Franklin
If investing in the stock market terrifies or intrigues you, this workshop is the one for you. Join us for brunch on October 15 as we delve into basics on how to trade stocks and build a diversified portfolio (without a broker), what the difference is between Index and Mutual Funds, when is the best time to buy, and answer what the heck is a Bear or Bull Market anyway.
Connections: Mentorship Circle was founded by Finley & Associates Ltd. for a simple purpose: empower and support women in a positive environment through discussion, mentorship, and skills-building.