Description
Join us for our first ConnectionsCalgary session of 2018 as we dive into the evolution of anti-Semitism throughout the ages.
As this is an afternoon session, coffee and snacks will be provided (instead of our usual dinner or brunch).
Ticket prices include GST & EventBrite Fee.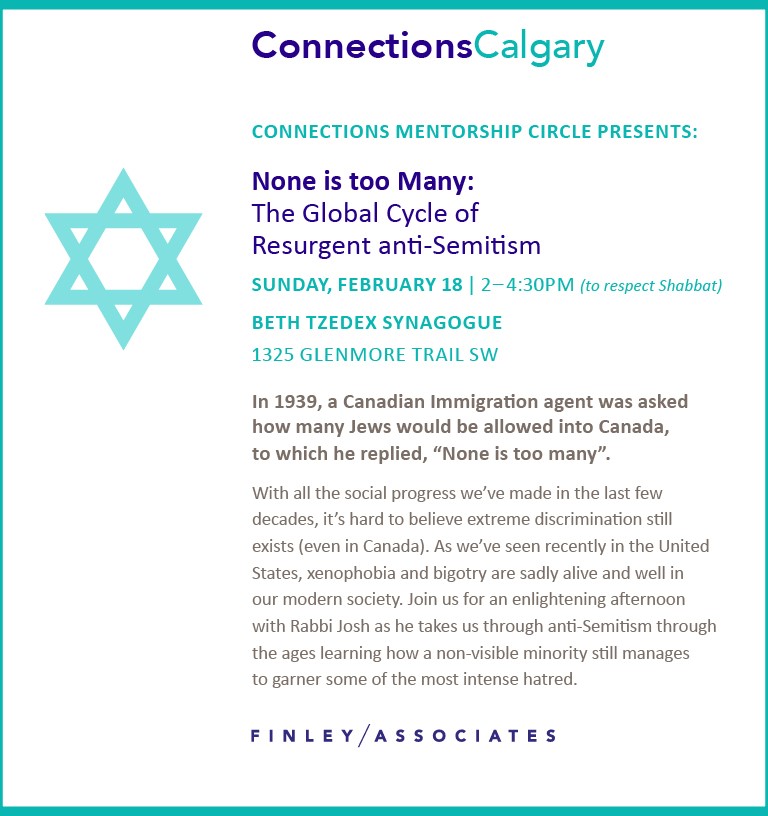 What is Connections Mentorship Circle?
A tribe of like-minded women who come together to empower and support each other in a positive environment through discussion, mentorship, and skills-building.
Learn more:
https://www.finleyandassociates.com/connections-mentorship-circle-2/