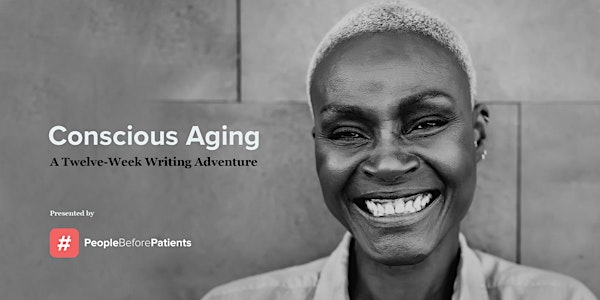 Conscious Aging: A Twelve-Week Writing Adventure
A powerful writing adventure to explore the questions, aspirations, and challenges of life after 50.
About this event
In this twelve-week workshop, we explore the questions, aspirations, and challenges of life after 50 with guided writing exercises designed to prompt healing and insight. Becoming an elder means confronting loss and learning to tolerate new aspects of what it means to be alive. We can thrive in this new landscape provided we understand its coordinates, the rules, limitations, and opportunities that come with aging. In this workshop, you will learn:
· To reorient your values and expectations to suit this new stage of life
· To let go of old baggage and stories that no longer serve you
· To practice gratitude, humor, and grace in the face of challenge and fear
· To maintain relevance by dropping judgment and embracing change
· To savor the present moment, including 'the adventure of slowness'
· To remember the sacred dimension of life, and what it means to be a wise elder
Workshop flow
WEEK 1: What Really Matters?
WEEK 2: Group exploration
WEEK 3: Letting Go of the Past
WEEK 4: Group exploration
WEEK 5: Savoring the Life You Have
WEEK 6: Group exploration
WEEK 7: Embracing Challenge
WEEK 8: Group exploration
WEEK 9: How to Stay Relevant
WEEK 10: Group exploration
WEEK 11: Touching the Sacred
WEEK 12: What's next in your journey
Workshops will take place every Wednesday at 6:30 PM EDT from September 21, 2022 until December 7, 2022. As you contemplate registering, please take a moment and reflect on your intention - this workshop is a process and each session builds on the other, which is why it takes place over many weeks.
Workshop Guides
Mark Matousek, M.A. is an award-winning author, teacher, and speaker whose work focuses on transformative writing for personal, professional, and spiritual development. He is the co-editor of Still Here: Embracing Aging, Changing, and Dying (with Ram Dass), and author of eight other books including Ethical Wisdom: The Search for a Moral Life, When You're Falling, Dive: Lessons in the Art of Living, Sex Death Enlightenment (an international bestseller), and Writing To Awaken: A Journey of Truth, Transformation, and Self-Discovery. A featured blogger for PsychologyToday.com, he has contributed to numerous anthologies and publications, including the New Yorker, Details, Harper's Bazaar, The Chicago Tribune, and O: The Oprah Magazine.
Mark Stolow is the CEO of People Before Patients. He is relentless in pursuit of meaningful ways to maximize the potential of human beings. His 20+ years of work in the health care space has been dedicated to cultivating transformative principles and practices that expand wisdom and nurture healing. His academic, professional, and personal work has been dedicated to a range of human development disciplines bridging the worlds of ancient wisdom and modern science.
This workshop was made possible through a generous grant from the New Horizons for Seniors program of the Government of Canada.