CONNECTING ALL OF THE FRONT-LINE
About this Event
THIS EVENT HAS BEEN CHANGED TO ONLINE ONLY AS PER RECENT RESTRICTIONS
Conscious Connection is an evening to bring together those working the front line, to talk, listen, share, and connect. As members working the front-line and supporters of these members, we have a unique thread that links us all together and there is a powerful strength that happens when we come together and build relationships with one another.
Are you a member of the front-line or a family member/close friend of someone on the front-line ...
~ looking to connect with others?
~ Feeling alone and like nobody understands what you are going through?
~ having trouble navigating through life right now?
~ feeling sad, angry or confused?
THEN THIS EVENING IS FOR YOU
Join us Sunday, November 22, 2020 (Ages 12 +)
On-Line 7:00 p.m. - 8:15 p.m. via zoom
$10.00 per ticket. Proceeds will be donated to CMHA (Canadian Mental Health Association Edmonton)
Tickets can also be purchased by sending an etransfer to benoitwellnessconsulting@gmail.com. Please include your first and last name and email address in the notes.
A special thanks to our Sponsor, JOHNSON INSURANCE.
"Connection is why we are here. We are hardwired to connect with others, its what gives purpose and meaning to our lives and without it there is suffering." 
~ Brene Brown ~
​What you can expect:
You will hear from a different guest speaker each month who will share their stories and experiences. As well, participants are encouraged to share and connect and build relationships and connections. It is a night with no expectations, just a safe space for us to connect.
GUEST SPEAKER: Ashley Mielke (Hope Campaign)
In honour of the 10-year anniversary of Ashley's father's death by suicide on November 26, 2020, God put a call on Ashley's heart to create a campaign built on hope; hope for those who are silently struggling with thoughts of suicide and hope for those whose hearts have been broken by the death of a loved one to suicide.
When Ashley's father died, hope was all she had to hold onto. As she navigated the darkest and most painful time of her life, hope was believing that her life had meaning and that better days were ahead of her.
Ashley Mielke is a Registered Psychologist, Advanced Certified Grief Recovery Specialist®, and Founder and Director of The Grief and Trauma Healing Centre Inc. in Edmonton, Alberta. Ashley is also an international speaker and the exclusive Canadian Certification Trainer for the Grief Recovery Institute.
Ashley has facilitated workshops for multi-million-dollar corporations, non-profit organizations, small businesses, the Government of Canada, and the City of Edmonton. Ashley co-authored a book titled, Postpartum Grief, she is a frequent media contributor, and she has been featured in Huffington Post Canada, Canadian Funeral News, Canadian Living, and Edmonton Lifestyle News.
Ashley is a heart-centred, purpose-driven leader, with a deep passion for serving others who have experienced loss of any kind. Ashley was called to her purpose in the wake of a number of painful losses in her own life, including the tragic death of her father. Ashley's personal healing fueled her passion to empower others to move beyond the pain and loneliness caused by loss and reclaim their sense of well-being and purpose. Nothing makes Ashley feel more alive than the opportunity to impact others lives through the shared human experience of loss.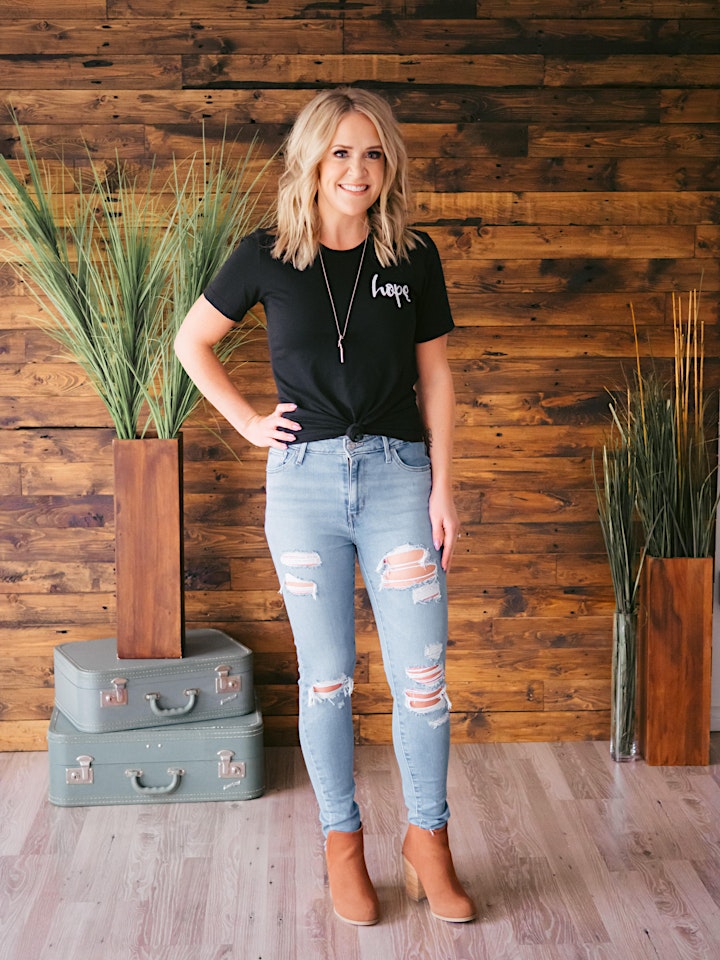 ABOUT F.L.R.P. (Front-Line Resiliency Project)
Through coaching, workshops, speaking and creating true connections we provide all active and retired first responders and their families with the tools, guidance and support needed to improve mental, emotional and physical health by building resilience, reducing stress and creating stronger relationships.
​Gary Benoit (a seasoned 22-year Police Officer, Support Group Lead for the OSI-CAN A.S.K Edmonton and Financial Coach) and his wife, Colette Benoit (B.P.A. Criminal Justice, Certified Life Coach and Grief Recovery Specialist) are the owners of Benoit Wellness Consulting and founders of the Front Line Resiliency Project.
For more information please visit our website: www.benoitwellnessconsulting.com
Follow us on Facebook and Instagram: @benoitwellnessconsulting
Give us a call: 780-916-7734
Inspired By: ELEVATE by TVE (Jocelyn Davison)
​Elevate yourself, elevate one another, and elevate your community. Elevate was started as a way to create connection and impact, with ourselves, one another, and our community. For more information on Monthly Events and Impact Events please visit The Virtual Effect