About this Event
Conscious Connection is an evening to bring together those working the front line, to talk, listen, share, and connect. As members working the front-line and supporters of these members, we have a unique thread that links us all together and there is a powerful strength that happens when we come together and build relationships with one another.
Are you a member of the front-line or a family member/close friend of someone on the front-line ...
~ looking to connect with others?
~ Feeling alone and like nobody understands what you are going through?
~ having trouble navigating through life right now?
~ feeling sad, angry or confused?
THEN THIS EVENING IS FOR YOU
Join us Wednesday August 19, 2020 (Ages 12 +)
In Person 6:30 p.m. - 8:30 p.m. Caffiend Coffee 14132 28th Ave SW Edmonton AB T6W3Y9
On-Line 7:00 p.m. - 8:00 p.m. via zoom
$10.00 per ticket Partial Proceeds will be donated to OSI-CAN ASK Alberta
(First Responder Peer Support Group partnered with Canadian Mental Health Association)
"Connection is why we are here. We are hardwired to connect with others, its what gives purpose and meaning to our lives and without it there is suffering." 
~ Brene Brown ~
​What you can expect:
You will hear from a different guest speaker each month who will share their stories and experiences. As well, participants are encouraged to share and connect and build relationships and connections. It is a night with no expectations, just a safe space for us to connect.
GUEST SPEAKER: Candice Zunti
After a rewarding 10+ year career as an Advanced Care Paramedic in multiple busy metro services with AHS Candice was diagnosed with PTSD and was faced with the news that she would no longer be able to work in a role that she knew so well. As you can imagine this news rocked her world and came with many challenges, thought love and compassion for self, Candice has found radical acceptance and is excited for her next chapter.
Candice has shared her story with others through speaking at fundraisers like Crescendo at the Winspear and continues to help others through various projects such as the Zen Den with Edmonton Metro EMS. If you would like to hear how Candice has turned challenges into opportunity join us on August 19, 2020.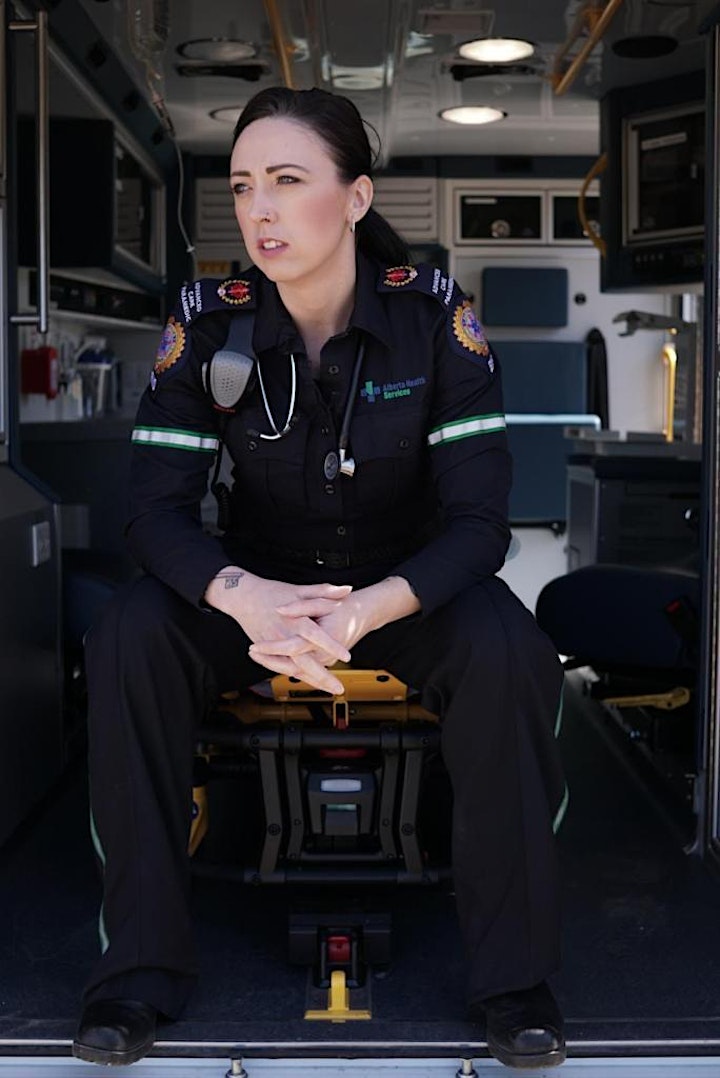 ABOUT F.L.R.P. (Front-Line Resiliency Project)
Through coaching, workshops, speaking and creating true connections we provide all active and retired first responders and their families with the tools, guidance and support needed to improve mental, emotional and physical health by building resilience, reducing stress and creating stronger relationships.
​Gary Benoit (a seasoned 22-year Police Officer, Support Group Lead for the OSI-CAN A.S.K Edmonton and Financial Coach) and his wife, Colette Benoit (B.P.A. Criminal Justice & Certified Life Coach) are the owners of Benoit Wellness Consulting and founders of the Front Line Resiliency Project.
For more information please visit our website: www.benoitwellnessconsulting.com
Follow us on Facebook and Instagram: @benoitwellnessconsulting
Give us a call: 780-916-7734
Inspired By: ELEVATE by TVE (Jocelyn Davison)
​Elevate yourself, elevate one another, and elevate your community. Elevate was started as a way to create connection and impact, with ourselves, one another, and our community. For more information on Monthly Events and Impact Events please visit The Virtual Effect