Description
CONSCIOUS CONVERSATIONS LIVE
Join us in Nanaimo, British Columbia as we host our next Conscious Conversation LIVE on how to overcome obstacles and challenges on every level of your life experience. Come learn how to connect into your inner power and a higher consciousness stream that will move you forward along your path with greater ease, joy, and clarity. Conscious Conversations are a time of investigation into the nature of spiritual awakening and the uncommon wisdom that manifests when we look inside for everything. Each session begins with a period of silence, followed by a delightful conversation aimed at taking the collective consciousness of the group deeper into the presence of being, and then an opportunity for questions from the audience.
Conscious Conversations LIVE
October 4, 2019
Friday, 6:00pm - 9:00pm
Location: Find Your Balance Yoga Studio
7212 Tremblay Road, Lower Lantzville
Hosted by Meditate Vancouver
Program Fee
$50 ~ Online Registration ends September 27, 2019
$65 ~ At-the-Door Registration on October 4, 2019
*Seating is limited at this location. Pre-registration is recommended to reserve seat.
*No one turned away due to lack of funds. Bursaries available upon request. For support please email: info@meditatevancouver.com.
**If you would like to have Kjirsten come talk in your city please contact info@meditatevancouver.com.
​
Meet Kjirsten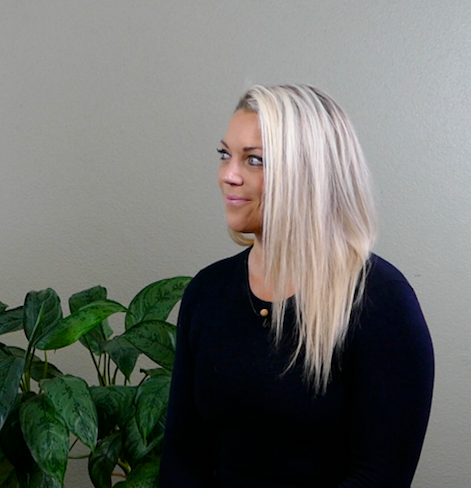 Kjirsten is a Master Teacher and Healer who is gifted with an ability to help people transcend limitations and find more inner-peace and joy in their lives. In addition to a degree in Human Kinetics, Kjirsten has studied meditation, higher consciousness and metaphysics with a wide-range of spiritual teachers, mystics, north and south american shamans, and several fully enlightened beings. She conveys key spiritual principles with a clarity and wisdom that enables frequent epiphanies in others by helping individuals embody the higher intelligence that is ever present, permanent in all things and latent within every being.
Kjirsten is the creator of "Uncommon Wisdom" a 3 day unforgettable journey into yourself focused on exploring the nature of consciousness and the ancient wisdom practices of the sages to master the art of meeting life with presence, power, and purpose.
She is the co-creator of "the Much Metta experience" a powerful, in person meditation experience focused on exploring the power of the heart—based on ancient wisdom and the latest in neuroscience and quantum physics.
Her recent works also include co-creating the online meditation training program "Innerbody Online", which is based on the meditation method recommended by Eckhart Tolle in his New York Times #1 Bestseller—The Power of NOW.
Currently Kjirsten is a managing partner at "Meditate Vancouver", a higher consciousness and meditation events platform based in Vancouver, Canada. She is also a managing partner at "Meditate Corporate" which offers meditation training and higher consciousness teachings for corporations and executives around the world.
Inspired by a vision for global enlightenment, Kjirsten has dedicated her life to serving humanity with Love Love Love.