A lecture/demonstration on Middle-Eastern music and poetry by Constantinople (Montreal) and guest singer Ghalia Benali (Tunisia/Brussels)
About this event
As an advance taste of their performance @ First Metropolitan Church, Friday, November 8, Constantinople (Montreal) and Ghalia Benali present an introduction to Middle-eastern musical traditions at the Open Space galleries, Thursday November 7, @ 7:30 pm.
The workshop will draw on their concert project In the Footprints of Rumi, featuring newly-composed settings of Rumi's texts for an ensemble of master musicians in Persian and Arabic traditions. Live instrumental demonstrations and performance, and an introduction to musical forms, rhythmic cycles and the musical elements of Rumi's poems...
Co-presented with Caravan World Rhythms... Admission free / by donation - RSVP requested... And don't miss their performance the following night - details and ticket info here
Featuring an exceptional 8-piece ensemble of musicians, Montreal's Constantinople takes us on a journey into the luminous universe of Rumi's timeless poetry about love and existence. A master in Farsi and Arabic, Rumi played with the meaning and cadence of words in both languages to create verses brimming with wonder, mysticism, and musicality. Inspired by those qualities, Kiya Tabassian, artistic director of Constantinople, has set Rumi's work to music, with the collaboration of Tunisian singer and multidisciplinary artist Ghalia Benali.
In this concert, Rumi's rhythms, dances, and songs of love and lament will be performed by a group of artists who together are masters of many musical traditions. Alongside Kiya Tabassian on setar/vocals (Iran) and Didem Basar on qanun (Turkey) of Constantinople will be guest vocalist Ghalia Benali (Tunisia), Nasser Salamah on percussion (Jordan), Hamin Honari on percussion (Iran), Neva Ozgen on kemanche (Turkey), Reza Abaee on gheychak (Iran) and Nazih Borish on oud (Syria).
Open Space respectfully acknowledges that we are located on the unceded territories of the Lekwungen-speaking peoples, now known as the Songhees and Esquimalt Nations. We seek to honour and uphold these ongoing relationships to the land and its stewards as we work on these territories.
Open Space is not wheelchair accessible and is accessed by a flight of 23 stairs with two landings. There are two gender inclusive washrooms, one multi-stall and one single stall with a urinal. If you have any other questions or concerns about accessibility, please contact office [at] openspace.ca or 250-383-8833.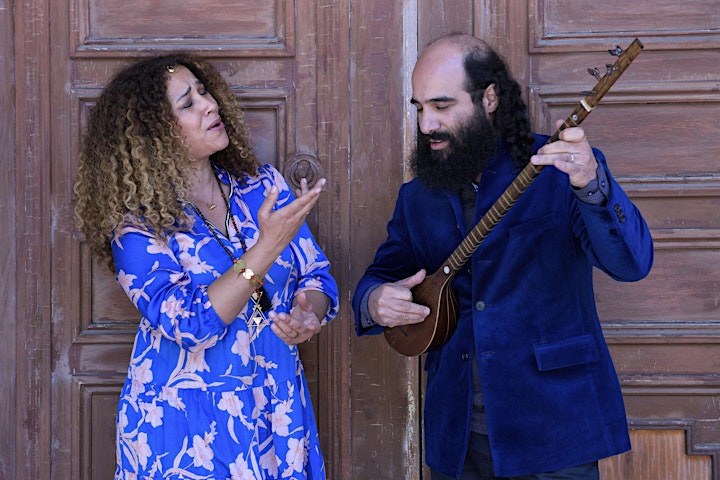 Organizer of Constantinople Ensemble feat. Ghalia Benali - The Poetry of Rumi as Song