About this Event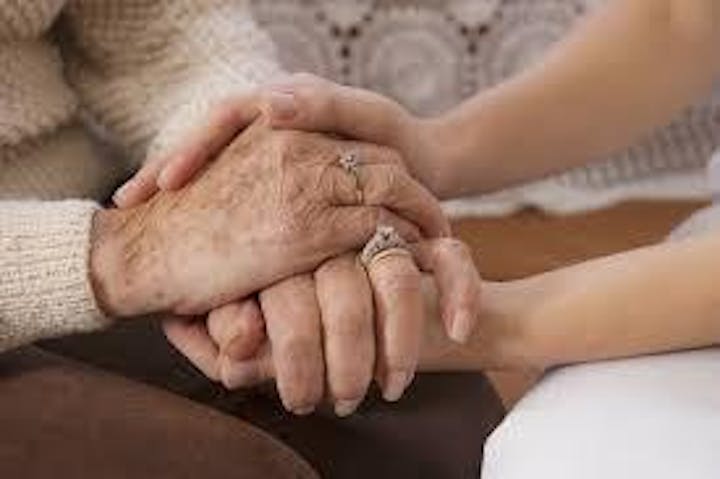 Join Jackie Holzman, Erica Claus, and Michael Namer from Compassionate Ottawa at the PAL Ottawa Social Circle on Wednesday November 6th at 4 pm for a presentation on the importance of conversations on dying, death, grief, and loss.
Description:
Compassionate Ottawa, whose mission is to encourage all of us to live as well as we can as long as we can, will describe its activities to encourage faith groups, schools, workplaces, and community groups to think about caring for those among us who are facing life limiting illness, dying, death, and loss.
During this interactive session you will also learn why an advance care plan is important for each of us. You will have a chance to explore your own values, wishes and beliefs, and learn about identifying someone to speak for you about your care if you are no longer able to do so. You will leave with excellent resource materials to show your family members and loved ones and to inform decisions you might make in the future.
For more information about Compassionate Ottawa, please visit:
https://compassionateottawa.ca/
When: Wednesday 6 November 2019 from 4 to 5:30 pm
Where: Micaela Fitch Boardroom at the Ottawa Arts Council at 2 Daly Avenue
Biography:
Erica Claus served with the federal government in several leadership positions internationally. In 2012, she founded a personal property appraisal firm. Fluent in three languages, she volunteers as a mediation coach, supports refugees, and is a member of Women for Mental Health.
Jackie Holzman was elected to Ottawa City Council from 1982-1997, the last 6 years as Mayor. Prior and since, she has been a volunteer on a variety of health, hospital, rehabilitation, and research organizations.
Michael Namer played bassoon with National Arts Centre Orchestra for 35 years, retiring in 2004 to serve as Executive Secretary of the Ottawa- Gatineau branch of the Canadian Federation of Musicians.
Michael, one of the founding directors of the PAL Ottawa Board of Directors, served from 2011 until 2017, during which time he designed the PAL Ottawa Supporting Cast program. Michael now serves as a member of the board of PAL Canada.