Description
Contemplative 5 Day Summer Retreat
Enter a 5 Day experience of Contemplative practices, Soul Care Music, Stillness, Labyrinth walks, forest paths, time for personal reflection, journaling and opportunities of receiving Spiritual Direction.
Facilitated by Cathy AJ Hardy & Lorie Martin. Cathy & Lorie have been guiding contemplative retreats together for over 10 years and together they offer their spiritual leadership to create a time of rich soul care. The retreat will offer group times of meditation, song and spiritual practices as well as personal time for rest and rejuvenation.
Rivendell retreat centre offers a unique location on Bowen island, a place of peace and quiet away from the noise, distractions and pressures of the city, with magnificent views of mountains, forests and seas... a sanctuary with a network of trails that offer the opportunity for discovering new intimacy with God while exploring forest paths and the wonders of creation. Located on 6 1/2 acres atop Cates Hill on Bowen Island; a short ferry ride from Horseshoe Bay and West Vancouver.
Early Bird Retreat costs (registration before June 1st, 2017):
$575 - private room After June 1st - $590
$455 - shared accomodation (2 singles in a room ) After June 1st - $470
$425 – couple (per person) After June 1st - $440
$395 – student/senior After June 1st - $425
$100 Deposit due with registration (non-refundable after June 1). Remainder of Fee to be paid upon arrival. When your deposit is received, we will send out a form to you with registration information. You will be able to indicate at that time if you would like a private/shared room etc.
Lorie Martin is a spiritual director, creative writer, and offers deep inner healing care, contemplative retreats and workshops. She lives in Abbotsford, B.C. with Dwight, her husband of 38 years. Together they raised 5 children and now have the joy of being grandparents. Lorie has journeyed through the deepest of waters in a series of losses including the death of their youngest daughter. In these raw experiences she has learned to authentically embrace both the grief and the grace that impact us deeply, crack us open to our core, and change our lives. Lorie continues to open to Healing Love and 'grace upon grace." She accompanys others through the arduous and mysterious landscapes of life & faith. Her passion is for our awareness and experience of Divine Presence in suffering, dying, waiting, and in the new risen life that emerges. She is author of Invited, Choose Love and Grace Upon Grace.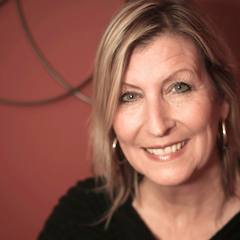 Cathy AJ Hardy is a singer-songwriter and offers contemplative retreats,workshops and musical events. She has created and led ecumenical evenings of sung prayer for the past 18 years, writing liturgy, prayers and songs. Her music has been nominated for several awards with the Gospel Music Awards of Canada. She sings from soul's depths from her own personal journey of loss and transformation. Navigating the waters of divorce and loss of dreams, she said 'yes' to Divine Love amidst letting go of the life she had hoped for. With Brother Roger of Taize as inspiration, she has sought to live a life of 'drinking deeply from the well-springs of life' and learning to live a life of joy and freedom.