Description
Controversial Play: Play that Children want and need but are not trusted to do
As adults we have more knowledge and experience of the world than of children, because of this we tend to view and analyze children's play based upon our learned beliefs and values. However, this sometimes brings us to a crossroads when children begin to show interest in something that seems "wrong", "dangerous", or "against our beliefs". What do we do? Do we ignore the children's interest? Do we ban the children's interest? Or do we let them explore it?
This workshop will explore:
play that is commonly restricted or banned for children

reasons why adults ban or restrict children's play

the problem with banning or restricting children's play

ways we can support children in exploring play that is "controversial"

the benefits and learning that come from exploring the children's interest

how can we put this into practice
This workshop is appropriate for anyone who wants to help children to become smart, independent, resilient, and competent.
Meet the Presenters:
Melinda Walden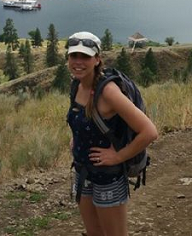 Melinda has been in the Early Childhood Education field for more than 15 years. She has been a front line ECE in a variety of child care settings, including preschool, school age, and nursery centres, with experience in infant and family child care as well. Currently, Melinda is an ECE Instructor in the Workplace Program at Red River College. Every chance she gets, she shares her passion about the kinds of play that are usually restricted by adults and proudly applies her knowledge with her preschooler. As a mother she sees the value that comes with entrusting her son to take risks and gain knowledge about the things he is interested in: "Without risk there is no learning." (Carl Rodgers)
Bryan Dueck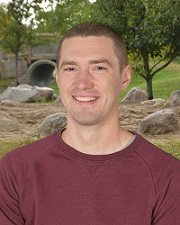 Bryan is classified as an E.C.E 2. He has been at Discovery Children's Centre since 2014 but has been working with children for 7 years. He taught preschool in South Korea for 2.5 years and has worked with youth in various capacities since coming back to Canada. He enjoys life outdoors, especially jogging, biking, camping and playing soccer
*If anyone is interested in getting a tour of Discovery Children's Centre before the workshop begins please be here by 6pm*