Description
Join us on December 8, 2017 at the Toronto Reference Library for Canada's second service design conference. In partnership with the Service Design Network Canada, this one-day conference will bring together service design practitioners, enthusiasts, researchers, and students to explore this emerging field of practice.
This year's theme is Converge: A recognition that service design is a multi-disciplinary approach bringing together numerous skill-sets and drawing from design traditions, the social sciences and business strategy.
This year's National Service Design Conference's theme is about drawing together the many disciplines, tools and methods that we apply to creating better outcomes and solving urgent challenges. A wide range of participants from industry, academia, government, and NGO will come together from across Canada to examine, debate and discuss this rapidly expanding discipline.
---
To keep up with conference news or for more information, please follow us on Twitter @SDNCanada, LinkedIn or convergeconference.ca
We are pleased to offer a 15% discount for groups of 10 or more. Please contact us directly at canadasdn@gmail.com to book your group.
---
Event Partner
CONVERGE has partnered with HELM Conference to offer 25% off registration for their upcoming event on October 30, 2017. To take advantage of this offer, choose the ticket type "Service Design Professional Bundle" when registering for Converge. Upon registration, you will be sent a code for use through helm-conference.com/tickets or the Helm Eventbrite page. Please note, this offer applies only to HELM General Admission and Converge Professional Tickets, respectively.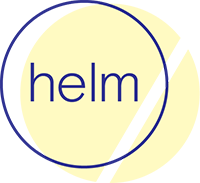 ---
Sponsors