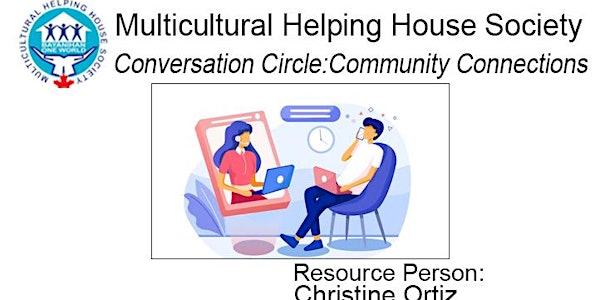 Conversation Circle: Community Connections
Join us to practice and Learn English for FREE! Improve your English conversation skills. Learn more about Canadian culture and English Lang
About this event
📲 To register, please get in touch with Christine Ortiz, IRCC Settlement Worker:
☎️ +1 (604) 359-1809
📧christineo@helpinghouse.org
📍Zoom Meeting
___________________
New to Canada and want to learn more about life and culture here?
MHHS IRCC Program is designed to help newcomers settle and adjust to their new surroundings and integrate successfully into Canadian Society.
The IRCC Program aims to support our eligible clients: New Immigrants, Permanent Residents, Protected Persons, and Live-in Caregivers.
To learn more, visit www.helpinghouse.org/settlement.