Description
About the Film
ALARMED BY THE RISING NUMBERS OF WOMEN IN PRISON ...and inspired by the conviction of Senator Kim Pate, Conviction flips the narrative away from pop culture's voyeuristic lens and hands it to the women who are being victimized, marginalized and criminalized in our society. Not another 'broken prison' film, Conviction is a 'broken society' film – an ambitious and inspired re-build of our community, from the inside out. With more women in prisons than ever before, the film implicates viewers to question the status quo, and to consider a different kind of society that better supports the most vulnerable among us.
Written and Directed by Nance Ackerman, Ariella Pahlke, & Teresa MacInnes
Ms MacInnes will attend the Zonta Film Festival.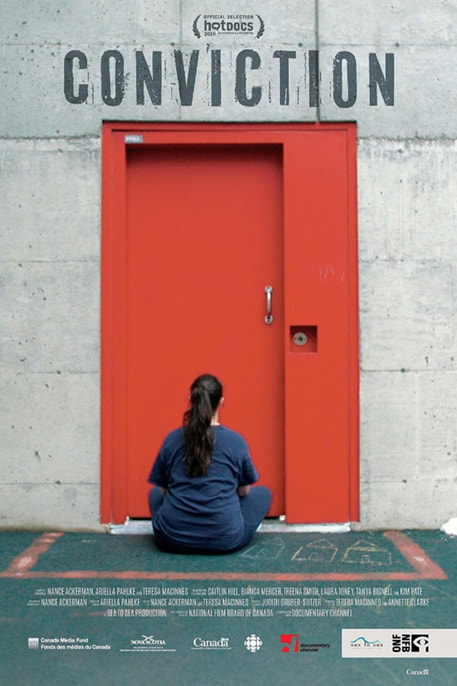 Organizer of Conviction — 2019 Zonta Film Festival, Wednesday
The Zonta Film Festival is one of the only film festivals in Canada that exclusively showcases female filmmakers.
Zonta Film Festival advocates for the empowerment of women, creates awareness of the challenges and limitations that continue to be experienced by women, and inspires all of us to do what we can to assist in our local and global community.
Supporting ZFF makes a difference: ALL proceeds from the will be donated to local non-profit and charitable organizations that are dedicated to improving the quality of life for women.
In the past ZFF has supported House of Friendship Girls Leadership Program, Victim Services of Waterloo Region, Carizon Family Relocation Project, Community Justice Initiatives Stride Circles, Monica Place and Women's Crisis Services of Waterloo Region.