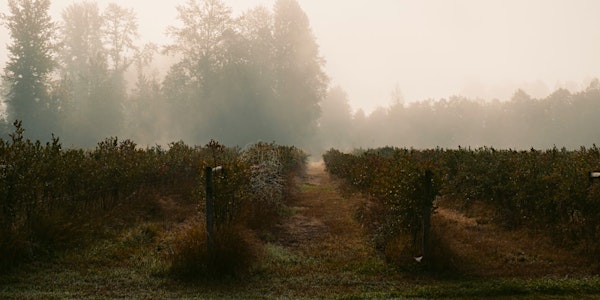 COOKSCAMP 2022
Gather with hundreds of fellow cooks for two days of hands-on learning and sharing cool experiences in the natural beauty of North Arm Farm.
When and where
Location
North Arm Farm 1888 Sea to Sky Highway, Hwy 99 Pemberton, BC V0N 2L0 Canada
About this event
During the final week of summer in 2022, hundreds of cooks will venture up the Sea-to-Sky corridor for two days and nights (September 13-14) of hands-on learning, once-in-a-lifetime opportunity, and the rare camaraderie that comes with seasoned chefs and new students and all in between sharing cool experiences outside the chaos of the kitchen.
Presented by the Chefs' Table Society of BC in support of its upcoming, highly anticipated Culinary Arts Centre project, COOKSCAMP will be the first event of its kind in Canada, a special outdoor jamboree designed for some of the country's hardest workers.
COOKSCAMP will be anchored by seminars, real-time demonstrations and practical workshops that focus on the real world aspects of a cook's life. From expert guidance on butchery, fermentation and farm-to-table agriculture to spirited presentations and round table discussions on business development, social media marketing, and pinning down the elusive unicorn of work-life balance, the entire itinerary is being structured by working cooks for working cooks.
Over the course of the 2-day event there will be a range of activities from farm tours, key note speakers, to a butchery demonstration, and demonstrations on some "lost" culinary arts. Inspiring guest speakers and instructors from near and far are currently being recruited for the campout, which will culminate in a special dinner on the farm that will likely go down as the biggest "staff meal" in Canadian history.
Attendance options will include early-bird tickets, two-day passes, and group rates available for restaurants that want to bring several members of their brigades to the event. The Chefs' Table Society of BC not only asks restaurants to encourage their staff to attend, but also to help subsidize their attendance with fundraising dinners, events and GoFundMe pages.  
No matter the position - culinary student, stagiaire, dishwasher, commis, garde-manger, sous chef, chef de cuisine or executive chef - all kitchen and hospitality staff will be welcome at this special gathering, regardless of their race, religion, gender or sexual orientation. COOKSCAMP will be a fun, safe, and unforgettable experience for everyone -- a rustic, totally Canadian celebration of, for and by the people who make our lives so delicious!
COOKSCAMP Itinerary - details on presenters on cookscamp.ca
Tuesday September 13, 2022
9am-noon Check-in
noon Mountain View Yoga
1:00 PM Lunch
1:30pm-2:00pm Opening ceremony
2pm-3:30pm Butchery Demonstration
2pm-3:30pm Animal Fabrication
3:30pm-4:30pm Getting to Know Your Farmer
3:30pm-4:30pm Wild Food Foraging Around the Forests of North Arm Farm
3:30pm-4:30pm Everything You Need To Know To find the Right Knife
4:30pm-5:30pm Creativity Workshop
5:30pm-6:30pm Social time
6:30 PM An Indigenous Canadian Dinner
8:00pm-9:30pm COOKSCAMP Social by the Firepit
Wednesday September 14, 2022
8:00am-9:00am Breakfast
8:30am-9:30am Stand Tall Pilates
8:30am-9:30am Wild Food Foraging Around the Forests of North Arm Farm
9:00am-10:00am From Tip to Tail Sturgeon
9:00am-10:00am I love what I do, I am good at what I do, What's next?
10:00am-11:00am Mind the Bar – Lifeworks
11:00am-12noon How to Navigate the Future of our Industry
1:00pm-2:00pm Lunch
2:00pm-3:00pm Keynote Speaker
3:00pm-6:00pm Collaborative Family Meal Prep
6:30 PM Canada's Largest Family Meal
8:00pm-9:30pm COOKSCAMP Social by the Firepit
Thursday September 15, 2022
8:00am-9:30am Breakfast
By 10:30am Departure