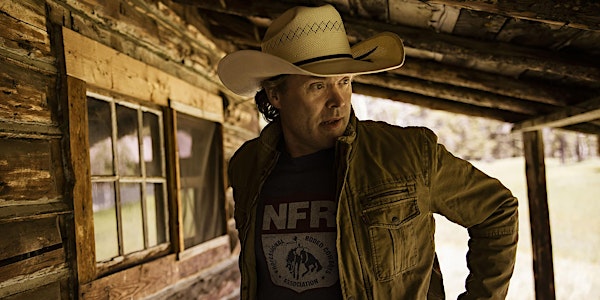 Location
Bridgeworks
200 Caroline St. N. (off Barton St. W.)
Hamilton, ON L8R 0A6
Canada
Sonic Unyon Presents Corb Lund Back to the Barrooms 2022 Tour – Live At Bridgeworks!
About this event
Hey Folks,
I really was hoping I wouldn't have to make this kind of announcement again, but here we are.
Unfortunately, due to various restrictions, capacity limits, hurdles and impossibilities presented by the pandemic across different provinces, we have been forced to move the Canadian leg of the Back to the Barrooms Tour to April/May and very sadly, we have not been able to find a new date that worked for our show in Hamilton. Very sorry for any inconvenience or disappointment this may cause; believe me, we're feeling it too. If we could be playing this show, we would be.
My guys and I are very much looking forward to a time we can get back out and play live music again. Thanks for your patience and we hope to return soon.
-Corb Lund
---
Corb Lund has received multiple CCMA, JUNO, and international award nominations and wins. A rural Albertan hailing from the foothills of the Rocky Mountains with a long family lineage of ranchers and rodeo people, Lund is about as authentic as they come. Embracing both his Western heritage and his indie rock past through his music, Lund has been known to filter a range of cowboy themes past and present through his unique lens — from rough-and-tumble tales of lawless frontier saloons to the somber realities of running a modern family ranch. Lund released his highly anticipated album Agricultural Tragic via Warner Music Canada on June 26, 2020, his first album of original songs in five years, to much acclaim; the album debuted inside the Top 5 in both the US and Canada. It was named #7 on the No Depression Readers' "50 Favorite Roots Music Albums of 2020" with the publication saying, "Eloquent and plainspoken, the excellent Agricultural Tragic finds the affable country rocker exploring his roots as a rancher and rodeo rider while striving to adapt this traditional identity to the challenging modern world... Corb Lund radiates authenticity from first note to last." The Associated Press said "The result is a distinctive sound — call it Country & Northwestern — that romances the region from which Lund hails," American Songwriter stated, "The songs on Agricultural Tragic sparkle with a kind of authenticity that only someone who lives that life can project" while Saving Country Music said it was "...some of the most compelling country and western music you can find." Most recently, Lund has been actively leading protests against the Alberta provincial government's plan to allow open-pit coal mining on the eastern slopes of the Rocky Mountains. This fall, Lund re-released "This is My Prairie", featuring some of Alberta's biggest country artists like Brett Kissel, Paul Brandt, Terri Clark and more, which some are calling an anthem for the fight against coal. More music is imminently on the horizon for 2022.
Instagram | Facebook | Twitter | Spotify | Apple Music
••
PROOF OF FULL COVID-19 VACCINATION REQUIRED FOR ENTRY
The province of Ontario requires all attendees to present government-issued enhanced QR code certificate proving full COVID-19 vaccination (with Government of Canada approved vaccines, with final dosage administered at least 14 days before door time). Government issued photo ID matching details on vaccination must also be presented for validation purposes. If you were vaccinated outside of the province of Ontario or outside of Canada, please provide a digital PDF or printed copy of your government issued vaccination confirmation receipt for your Government of Canada approved vaccine. Electronic vaccine receipt can be obtained using a green Ontario health card via covid19.ontariohealth.ca.
PROPERLY FITTED FACE MASKS REQUIRED in compliance with Ontario Reg. 364/20 under Reopening Ontario Act, 2020, S.O. 2020 and City of Hamilton Bylaws 20-155 and 20-202.
Active screening, contact tracing, proper face masking and PPE, physical distancing from individuals outside of one's household, and capacity limits all have important roles to play in enhancing the safety of our performance spaces, limiting viral spread, and improving health metrics in the wider community.