Description
You are invited to join us for a Night of Indigenous Food & Entertainment
We are excited to be raising funds and sponsorship for our second Bannock Express location.

Bannock Express is working quickly to be Saskatchewan first Bannock Franchise.

In June 2019 we are scheduled to expand our business to Saulteux Crossing in Regina.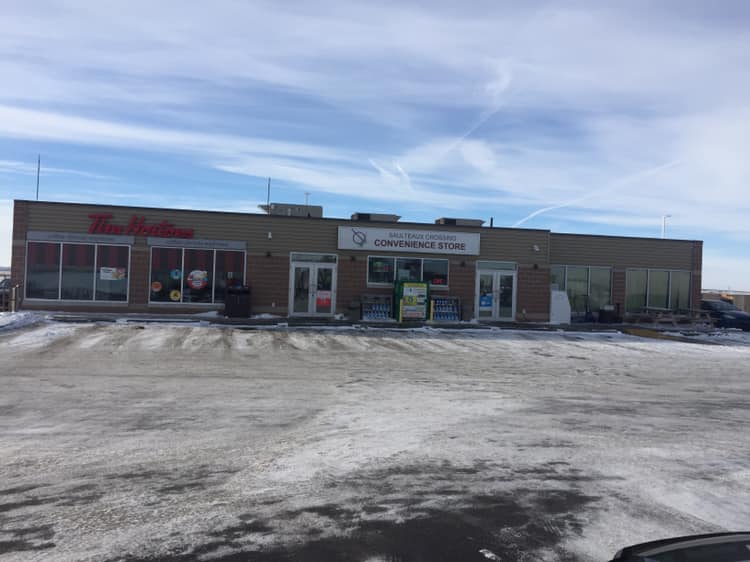 By Purchasing a ticket or a table you are supporting us in achieving our goal to franchise our business, increase awareness around indigenous cuisine and create more indigenous representation in the Canadian food industry.

Through our Night of Entertainment and Dinner we are seeking to network and establish community support to expand our catering business to Regina.


AGENDA - May 28th
5:00 - Tea and Appetizers
5:30 - Introduction - Bannock Express
6:00 - Dinner
6: 30 - Reading from the Indigenous Poets Society
7: 30 - Artist Raven Reid
8: 00 - Closing Remarks
PHOTOGRAPHY BY AXIS IMAGERY
MENU
Bannock Baskets
Salmon or Bison
Brown Rice
Squash Medley
Muskeg Tea

HOST
RACHEL EYAHPAISE OF BANNOCK EXPRESS

"Bannock Chef Rachel Eyahpaise has catered over 500 times for local businesses, schools and events with her bannock inspired menu. Rachel is ready to take Bannock Express to the next level and become Saskatchewan first Bannock Franchise."

POETRY READINGS
BY INDIGENOUS POETS SOCIETY
The Saskatoon Indigenous Poets Society promotes culture, literature, and spoken word art!











MUSIC
BY RAVEN REID
Raven Reid is a Cree-Métis singer/songwriter that resides in Saskatoon Sk. Her musical influences are artists such as Leonard Cohen, Robbie Robertson, Neil Young and Buffy Sainte Marie. Raven's original music falls under the genre of folk-pop and she has traveled all over Saskatchewan to share it with others. She has recorded her first EP in 2017 and is releasing a new single in the spring of 2019. You can catch her at a few of the Saskatchewan folk festivals this summer.