Description
One day hands-on workshop, featuring a top Silicon Valley expert
Cost: $40 for NATI Members, $60 for non-Members
EMPOWERING CORPORATE INNOVATION: LESSONS ALL COMPANIES CAN LEARN FROM A SILICON VALLEY INNOVATOR & ENTREPRENEUR
Innovation is the key to organization growth and competitiveness in 21st century. Innovation involves adoption of a new idea, process, technology, product, service or business model that improves upon the previous model.
Innovation within an organization opens unlimited creative potential for resolving old problems and for answering the challenges of global disruptive trends.
Innovative change is an opportunity for corporate entrepreneurs to create new values, enter new markets and set new standards.
How can we teach corporations to be as innovative as Silicon Valley entrepreneurs ?
Which lessons can companies learn from innovative startups, and how they can grow start-ups internally?
What are the major principles and techniques of innovation incubation inside the company?
Managing Corporate Innovation is another great challenge for big corporations around the globe today. Which strategies and structural changes corporations need to make in order to cultivate innovation?
How can a big company manage its innovative transition and which tools, technologies and leadership strategies do future-oriented companies need today?
Creating an inspiring ecosystem for innovation is crucially important for corporate innovation. How to build a corporate culture that welcomes and inspires innovation within your organization?
You will get answers to all these questions at this unique workshop.
You will also:
Get practical knowledge you won't find in any book
Meet a top Silicon Valley expert and ask him questions
Learn how to innovate from a top-tier speaker
pend a day, full of insights, inspiration and break-through ideas
Don't miss an opportunity to bring your business to a new level
Everything you need to know to empower innovation and become a change maker
What you will learn:
What are the key elements, types and drivers of innovation which any company can adopt?
Who are the innovators? And how can you identify these change leaders inside your company?
How do you create an innovative culture and ecosystem for entrepreneurship inside any organization?
How to make the right investments in innovative ideas, products and services that your company needs?
How to lead innovation inside your company and manage corporate innovators and entrepreneurs?
Get a set or practical instructions, methods and tools to catalyze and scale innovation inside your company.
Who should attend:
Corporate Executives, CEOs and Founders, HR Executives & Business Development Managers, Business Consultants, Team Leaders, Startup Teams

WORKSHOP STRUCTURE
Part 1: How to get better at Innovation
Part 2: Outsourcing Innovation
Part 3: Innovating from Inside: Building an Innovative Ecosystem and Culture
Part 4: Becoming an agent of change: Leading Innovation and Inspiring Corporate Entrepreneurs

ABOUT THE SPEAKER
Rick Rasmussen, Managing Director of Concordia Ventures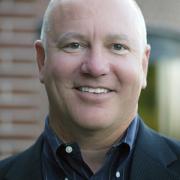 Rick Rasmussen is a Silicon Valley native with entrepreneurial, executive, government and academic experience focusing on startups and growth stage companies. He works extensively with governments and economic development agencies looking to connect with Silicon Valley. He is an active member of the Sand Hill Angels investment group.
He served as the VP of Business Development for nestGSV, a large-scale accelerator in Silicon Valley where he focused on International Business Development and Acceleration Programs. Prior, Mr. Rasmussen served as the Trade Commissioner for the Canadian Department of Foreign Affairs and International Trade with responsibility for linking Canadian IT companies to the Valley. Prior, he served as an Entrepreneur-in-Residence at Institutional Venture Partners, Interim CEO for Road, President and CEO for BuzMe.com. He currently advises a half-dozen companies in mobile and international social media and serves as a Director of CritterPix, an animated feature film startup in Marin County, CA.
Rick Rasmussen earned an Electrical Engineering and Computer Science degree from the University of California at Berkeley and an dual MBA degree from UC Berkeley's Haas School of Business and Columbia's Graduate School of Business in New York City. Rick Rasmussen is also teaching Leadership & Entrepreneurship courses at UC Berkeley and Stanford University.