Description
It's very exciting that Cosmos just launched its mainnet on March 14th. This week, we invited technicians/researchers from Cosmos team to give us an overview of how Cosmos works, its latest progress and future steps.
In this talk, we will explore the Interchain approach for a new construction of the blockchain ecosystem and tools that the Cosmos team has been building to enable this interchain vision.
Speaker
Sunny Aggarwal, Research Scientist, Tendermint Inc
Sunny is a researcher and core developer working on the Cosmos / Tendermint projects with a focus on Proof of Stake and blockchain interoperability. He also cofounded the Blockchain at Berkeley organization and hosts the Epicenter podcast.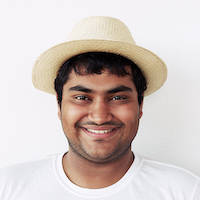 Cosmos
Cosmos is an ecosystem of blockchains that can scale and interoperate with each other. Before Cosmos, blockchains were siloed and unable to communicate with each other. They were hard to build and could only handle a small amount of transactions per second. Cosmos solves these problems with a new technical vision. In order to understand this vision we need to go back to the fundamentals of blockchain technology.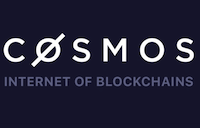 Tendermint Inc

Tendermint Inc is a software development company contracted by the Interchain Foundation. Tendermint builds free and open source software to build high-value public blockchains, such as Tendermint Core, the Cosmos SDK, and the Gaia state machine. It consists of world class software developers, researchers and network operators.

Materials
DeckFile: Cosmos 101
Cosmos Website: https://cosmos.network/
Cosmos Github: https://github.com/cosmos
Tendermint Website: https://tendermint.com/
Tendermint Github: https://github.com/tendermint
Co-Host: No Rest Labs
No Rest Labs partners with visionary blockchain brands offering cutting edge solutions to the market. Our technical skill can enhance or create a blockchain solution to ensure companies success by technical advising and development.

Co-Host: MouseBelt

MouseBelt full service blockchain accelerator goes beyond cash investments and provides the hands-on workforce needed to encourage development, growth, and real-world adoption.

Introduction of ABC Whitepaper Journal
Have you ever had a headache reading white paper?
Have you ever had a question but found no one to discuss with?
Have you ever had an awesome idea but cannot find a partner?

Then don't miss us - ABC Blockchain Community, a technical community founded by senior engineers from Google, Facebook, Uber etc. and the CTO/CEOs from many blockchain startups.

We organize whitepaper journal every week. The invited project tech lead or our community engineers will explain the white paper in details and answer questions on the spot. We also have discussion groups to answer your doubts.

Register ABC member: http://abcer.link/membership-form
Website: https://www.abcer.world
Youtube channel: https://www.youtube.com/channel/UCZYQNbKytEcah5X2hFNwhWw/featured