Join us for a fascinating talk about the Lower Mainland's most intriguing wild cat - the cougar.
About this event
COUGARS IN OUR BACKYARD - COEXISTING WITH NORTH AMERICA'S BIGGEST CAT
Monday, February 8th, 2020
7 pm - 8 pm
Guest speaker: Tom Saare, Assistant Instructor – Fish, Wildlife & Recreation Program, BC Institute of Technology
Join wildlife-conflict expert, Tom Saare, for a fascinating talk about the Lower Mainland's most intriguing wild cat, the cougar. As urban growth touches our north shore wilderness areas and people venture into the local forests, we increase our contact with local wildlife. Cougar sightings and camera captures appear to be on the rise, but how much do we really know about these big cats?
Tom Saare, BCIT Fish and Wildlife Program Instructor and wildlife-conflict specialist, will share cougar biology and behaviours while discussing the most current thinking around how cougars live and adapt to their surroundings.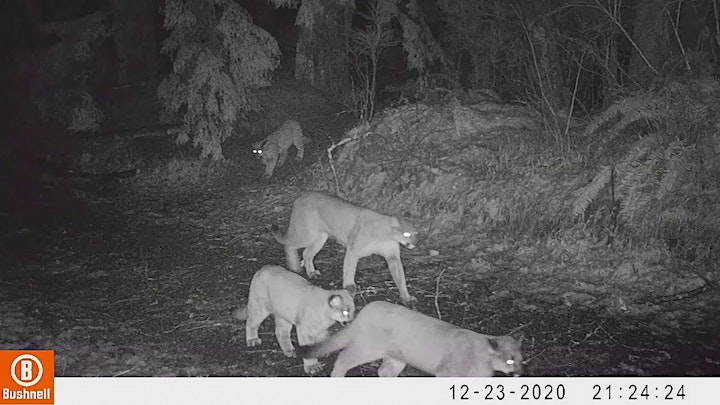 About Tom Saare
Tom Saare is an instructor with BCIT's Fish, Wildlife, and Recreation program where he has focused on human-wildlife conflict management. Tom teaches wildlife safety workshops to students in the Renewable Resources programs at BCIT and to outside industry clients. He is a board member on the North Shore Black Bear Society and a member of the International Association for Bear Research and Management. He has participated in a number of wildlife conflict management conferences and workshops and has a keen interest in human-wildlife co-existence.