Could San Francisco-style culture wars come to Vancouver?
When and where
Location
Hootsuite 5 E 8th Ave Vancouver, BC V5T 1R6 Canada
Description
Tensions are rising in San Francisco. An influx of well paid tech workers has put a squeeze on housing. Locals are being displaced. And highly visible symbols, such as the Google bus that had a brick thrown through a window, are being targeted.
In Vancouver, about 1,500 kilometres north, housing is in short supply, too. In the Downtown Eastside, the encroachment of condo buildings and trendy new restaurants has angered some low-income residents. Vancouver's emerging tech scene hasn't yet been implicated.
As more tech companies take root in our city, how do we reap the rewards of a booming tech scene and avoid the pitfalls that have plagued San Francisco. Learn from social impact leaders from Vancouver to discuss the role tech companies have to play in contributing to the well being of the communities they are part of.

Moderator:
Ryan Holmes - Hootsuite CEO
Ryan founded Hootsuite in 2008, growing the company from a lean startup to a global leader in social media with over 10 million users, including 79 of the Fortune 100 companies. Ryan also co-founded The Next Big Thing, an entrepreneur-led non profit organization dedicated to empowering exceptional young innovators to bring their dreams to life.
Panelists:

Andrea Reimer - City Councillor at City of Vancouver
Andrea was appointed in 2008 as the Chair of the City's Planning and Environmental Committee and Council lead on the award-winning Greenest City Action Plan, overseeing Vancouver's efforts to become a global leader in environmental action.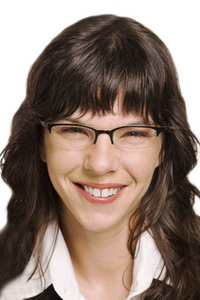 Steve Rio - #Briteweb CEO
A digital visionary, entrepreneur and strategist, passionate about community and social change, Steve is founder and CEO of Briteweb, a digital communications agency with offices in Vancouver and New York. Briteweb works with game-changing leaders and organizations helping them engage audiences, convert customers and build team culture.
Steve Anderson - Founder & Executive Director of OpenMedia.ca
OpenMedia.ca brings to together a network of people and organizations to stand up for the open Internet. Steve is an open Internet advocate and commentator and his writing has appeared in numerous local and national print and online publications such as The Tyee, the Toronto Star, Ottawa Citizen, and the National Post. OpenMedia.ca best known for the Stop The Meter campaign, which involved participation from half a million Canadians.
John Bromley - Chimp Founder & CEO
John's expertise and interests are focused on the structure, financing and strategy related to increasing access to and participation in charity. John is the founder and CEO of Chimp and Peer Giving, software platforms that encourage mass awareness of and participation in the benevolent sector.