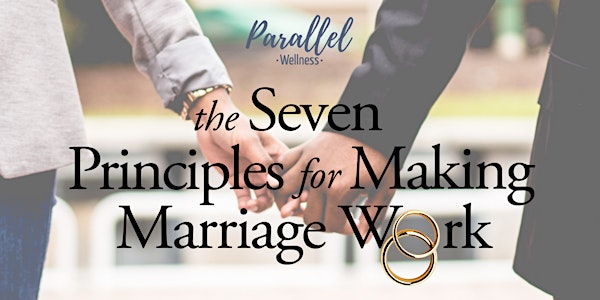 Couples Workshop: Gottman's Seven Principles for Making Marriage Work
The unique couples workshop includes lectures, demonstrations, videos and private couples exercises.
When and where
Location
Brentwood Community Resource Centre 2055 Rosser Avenue Burnaby, BC V5C 5Y1 Canada
About this event
Are you engaged, newly married, or in a long-term relationship and looking to build a strong foundation for your marriage (and not just planning your dream wedding)?
Are you enjoying your relationship, but feeling something's missing, knowing you can have something great?
Are you tired of constantly fighting with your partner, exhausted from the same cycle of arguments and emotional ups and downs?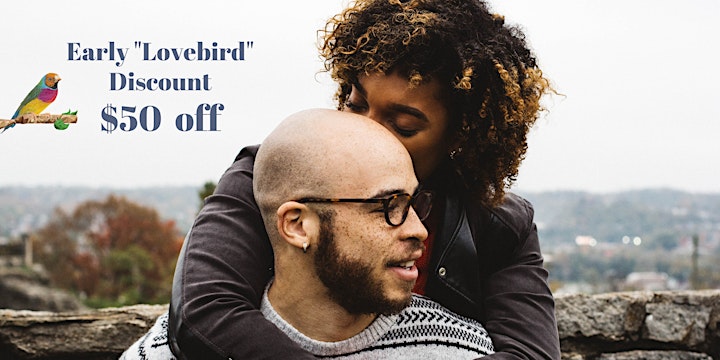 Couples will learn and practice research-proven tools:
Make conflict work for your relationship
Deepen intimacy and build trust
Identify your solvable vs. perpetual issues
Strengthen your foundation of friendship
Collaborate more effectively to solve problems
Communicate clearly and effectively (...and get more of what you want and need as a result!)
This workshop is held over two dates:
Friday, March 27, 6 -9 pm &
Saturday, March 28, 10 am - 1 pm
Couples that would benefit from this workshop:
Pre-engaged
Premarital
Everyone from newlyweds to seniors
Those who wish to take their marriage from good to great
Those needing better conflict management skills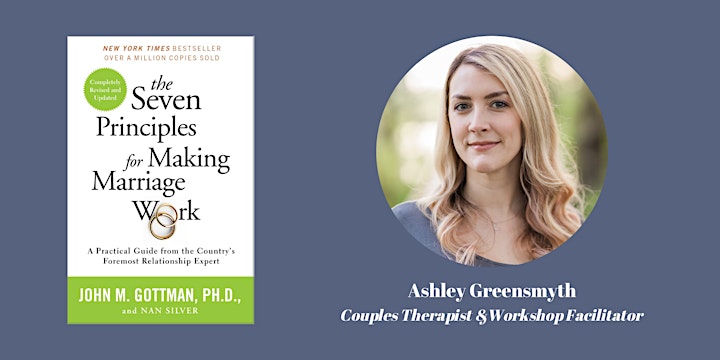 This intimate couples retreat, is a two-day marriage workshop based on the internationally acclaimed research of Dr. John Gottman as presented in his New York Times bestselling book—The Seven Principles for Making Marriage Work. This couples workshop has been offered across the United States, Canada and internationally, and has strengthened the relationships of tens of thousands of couples. It's specifically designed to help couples improve their friendship and learn powerful communication and conflict management skills.
The workshop includes lectures, demonstrations, videos and private couples exercises. The activities are fun, insightful and informative. And there is no need to worry about sharing your personal problems in front of others... we don't do any group sharing at this workshop.
Registration per couple includes:
The book The Seven Principles for Making Marriage Work.
Two Seven Principles workbooks
Love Maps Card Deck
Open Ended Questions Card Deck
Light Refreshments
Couples that this workshop would not be well suited for:
Severe relationship distress
Emotional abuse
Domestic violence
Active addictions (alcohol, drug, gambling)
Serious mental health problems in one or both partners
Single people
​​​Cancellation Policy:
If you are unable to attend the series you registered for, we am more than happy to roll your registration over to the next series or any upcoming series within a year of your purchase date. We do not issue refunds but will gladly assist in finding a seat in an upcoming webinar that works better with your schedule.
The facilitators maintain the right to cancel or reschedule the workshop in the case of inadequate registration.