Courageous Conversations: Leading Challenging Clients through Tough Times
Event Information
Refund policy
Contact the organizer to request a refund.
Eventbrite's fee is nonrefundable.
Tough clinical conversations made smooth, clinical outcomes improved.
About this event
Challenging conversations are a daily occurrence in the life of a clinician. Our patients are becoming more complex, and the need to have tough conversations is growing. We are taught to solve clinical problems, but often stumble when the bigger challenge is the person, not the pathology. Some clients need more support in areas that outcome measures and range of motion don't address.
It's easier to avoid these conversations, or to refer along. BUT is it possible to lean in?
The choice to lean in, to hear, and see our vulnerable and struggling clients is always there. Clinicians often avoid the opportunity to step outside their comfort zone to identify the barrier between client frustration and clinical success.
Most clinicians have never been taught how to have courageous conversations.
Even fewer know how to navigate these conversations towards achieving positive clinical outcome.
We get it.
Courageous conversations feel scary.
We are here to help.
Over this 6-week course, we will help you to understand the benefits of having courageous conversations with your clients, and see how having them can quickly improve your clinical outcomes.
You'll learn how to have those courageous conversations with less fear, you'll understand when to lean in, how to hone effective listening skills, and how to manage when courageous communication goes rogue.
We've got your back for all your tough conversations.
A must do course for clinicians in all areas of clinical practice
Please Note:
Class is a 1 hour class held weekly Thursdays.
Dates include: Feb 10, Feb 17, Feb 24, March 3, March 10, March 17, 2022
Time: 7:30-8:30 pm EST
Location: Virtual
Meet Your Presenters!
Chris Desmond (BPhty, PGCert Rehab, MMgmt)
Chris is a Physiotherapist, Healthcare Communication Trainer, and Podcaster.
He has 15 years experience in the New Zealand health system, working in both the public and private health sectors. He has spent the past 9 years working in private practice and is particularly interested in how we can help the person, not just treat the pathology.
He has been offering communication workshops and coaching to Allied Health professionals for the past 4 years.
Chris also hosts two podcasts. "Uncomfortable is OK" with almost 300 published episodes exploring the science, stories, and strategies of dealing with discomfort in the context of living our lives. More recently he hosts "The Art of Healthcare" podcast which explores the human skills of Healthcare delivery.
As well as working on having courageous conversations with others Chris tries to get better at having them with himself.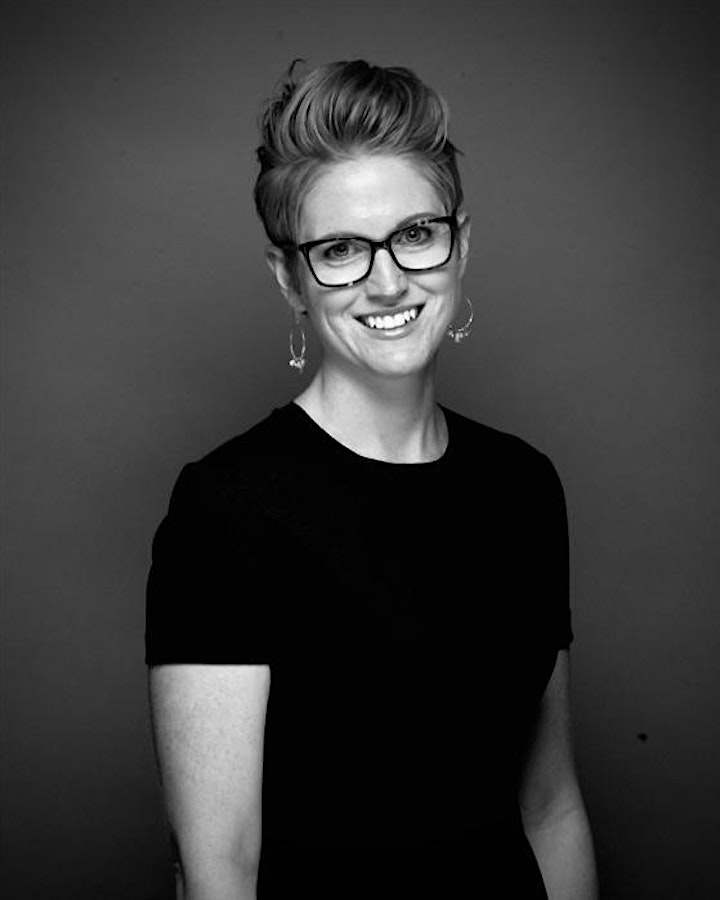 Heather Watson (MScPT, BScKin, YTT200hrs)
Heather is a Registered Physiotherapist, Clinical Leader and Educator, and Wellness Coach.
Heather completed her Masters of Science in Physiotherapy at the University of Toronto in 2008, and her Bachelor of Science in Kinesiology at the University of Ottawa in 2006. She has worked in private orthopaedic healthcare in Canada and New Zealand for the past 14 years.
In 2014 completed her 200 Hour Yoga Teacher Training with Power Living Yoga Australia and became certified Yoga Instructor.
Her experiences in the yoga teacher training program began a journey of changing her clinical practice. The more she understood how to be vulnerable, and hold space for others on the mat, the more she realized that she had been missing a key component in engaging her clinical clients.
She had been trying to get it right by the book, instead of trying to do right by truly listening to her clients needs.
It was in this space that she started to play with having more courageous conversations, asking more questions and providing more space for her patient's real needs to shine through.
Leaning in to courageous conversations took her clinical game to a new level of clinical outcomes, as well as helping to deepen her self awareness around the bias and insecurity she brought to the table as a clinician.
She can't wait to share her insights with you.
Date and time
Location
Refund policy
Contact the organizer to request a refund.
Eventbrite's fee is nonrefundable.
Organizer of Courageous Conversations: Leading Challenging Clients through Tough Times