Description
Courageous Conversations
What you say, how you say it, and what you think (as you say it), matters, whether in professional, business, entrepreneurial, or personal relationships.

Courageous conversations happen in professional and personal relationships, between 2 or more people, and are often required when the emotional, outcome, and relationship stakes are higher. In this interactive, and experiential workshop, Alvin will guide you through taking a deeper dive into his previous workshops on Meaningful Conversations, and applying them in higher-stakes contexts.

In this workshop:

Alvin will guide you through the external (dialogue, body language) and internal (emotional, mental) strategies to expand your ability to handle high-stakes, expected and unexpected events. Through small-group discussion formats, and optional big-group sharing, you will learn from the perspectives, and experiences of everyone in the room.
In this session, you will:
Realize and implement strategies that work for you, when addressing higher-stakes conversations;

Gain confidence in expressing what you need from a given situation;

Learn how to develop environments of higher safety that encourages more meaningful, honest exchanges in conversations.
---
About Alvin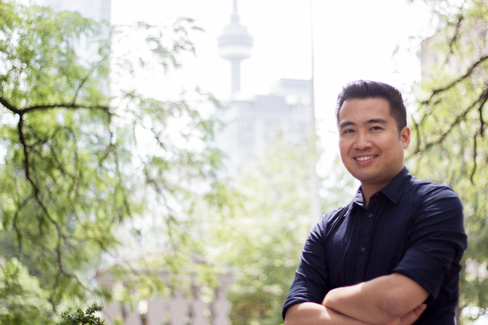 Alvin Pilobello founded mindspaceIMPACT in 2018, guiding individuals and teams through 1-on-1 coaching and experiential workshops to overcome professional relationship-based challenges. He specializes in integrating verbal, non-verbal, and EQ competencies to help his clients deliver more impactful projects, and create stronger partnerships.
Alvin has worked as an Asset Management Engineer for various global engineering consulting firms, helping municipalities prioritize how public infrastructure is funded. He discovered his passion for coaching, mentorship, and leadership through his involvement with the Water Environment Federation, leading teams across the USA and Canada to create leadership development programs for environmental professionals . Finally, Alvin has been a salsa dance instructor since 2008, helping people find their inner confidence to express themselves.
Developing better emotional intelligence has been Alvin's own journey as well, through evolving his own self-awareness and social-awareness in order to better align values and actions with his desired impact on others. Ultimately, Alvin is passionate about the art of re-invention, and helping people re-invent their perspectives, mindsets, and acting courageously on their vision, when life calls for it.
As a professionally-trained coach and workshop facilitator (the Coaches Training Institute in Toronto, New York, Chicago, and Spain), Alvin believes in meeting people exactly where they are, to make sure that his clients can apply their new skills right away.
https://www.linkedin.com/in/alvinpilobello/
---
What is Spotlight?
We know that staying up to date on today's big ideas and tomorrow's big trends is a job in and of itself.
As the world's first working, learning and growing store – we are excited to introducing Spotlight: a new community gathering and learning space. Spotlight will engage communities with knowledgeable experts to both inspire, inform, motivate and educate.
Spotlight is a space accessible to persons that use mobility devices. We encourage people from all backgrounds to participate in our public programming