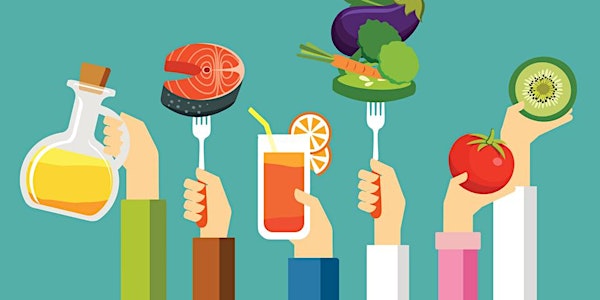 COVID-19 Q & A #13
We answer 10 Qs from our online audience and then it's open mike for Qs / comments. Our group now focuses on recovery and boosting immunity.
Refund Policy
Contact the organizer to request a refund.
Eventbrite's fee is nonrefundable.
About this event
Dear friends and Covid curious members the coronavirus pandemic is confusing on many levels, so Dr. Raszek (Geneticist and Covid Researcher) is here to help you navigate the global crisis and answer any questions you may have.
Dr. Raszek of Merogenomics Inc., works in the Covid-related field and does daily research related to new, and up and coming information. We question everything. We dig as deep as the information leads us. And we try to bring that information in a more digestible format to you, the PEOPLE.
No question is too dumb, always stay curious and educate yourself.
**************************************************
Seminar layout:
>1H Zoom discussion of the below questions by Dr. Raszek
>1.5 H Q and A - Open to the members of the seminar to ask anything of concern
***************************************************
10 of the questions that we will be focusing on in this seminar we have directly pulled out of our 100k + comments and emails.
Questions :
1) Do T-cells ever "grow back"?
[T-cell exhaustion video: https://youtu.be/zGwcy9RHX5g]
2) Do we know vaccine dose effect per person? It stands to reason that a one hundred pound person is going to be more affected by a dose than a two hundred pound person receiving the same dose.
[Vaccine spike amounts video: https://youtu.be/H9hXM8Hi8Co]
3) How to improve gut microbiome?
[Gut microbiome video: https://youtu.be/ANGmfwWNS2A]
4) If the vaccines are "deadly" and "ineffective" then why do countries that have vaccinated a large percentage of their population show a significant reduction in cases and mortality?
[Dr. Bossche pathogenic variants video: https://youtu.be/H53BDjp2cEs]
5) Why would we want authorities to speculate about the future of the pandemic when we can't trust them to get even the most basic facts right in the here and now?
[Dr. Bossche pathogenic variants video]
6) Who is expected to be spreading other variants more, vaccinated or unvaccinated?
[Dr. Bossche pathogenic variants video]
7) What is meant by variants being more infectious vs pathogenic? I was able to recover much easier and quicker with BA5 than with BA1. Is that just due to natural immunity gained from BA1?
[Dr. Bossche pathogenic variants video]
8) What is the antibody durability of the mRNA injections? All scientific papers point to six months out measurement of waning efficacies. Scientists are saying that even unvaccinated individuals recovered from SARS-CoV-1 and H1N1 show immune level antibodies still present in their systems today.
9) If I never had COVID-19, how can I find out if I was even infected?
10 ) If spike contains a super antigen, shouldn't we stop using vaccines that either produce spike or contain spike with such super antigen?
[Hepatitis in children + superantigen video: https://youtu.be/7tGnKr0AYdk]
BONUS (time permitting): Are there nicotine benefits against COVID-19 Spike?
________________________________________________
Rules of the Chat:
We would like you to be respectful of each other in the room, this is a safe space to discuss concerns and questions you may have related to the information you have heard in our videos or discussion chat.
1. One Question per person.
2. Be respectful.
3. Be kind.
4. NO foul language or insults or you will be removed from the chat.
5. Be patient with others in the seminar.
______________________________________________________
**Keep in mind that some questions may be answered as we go along. **