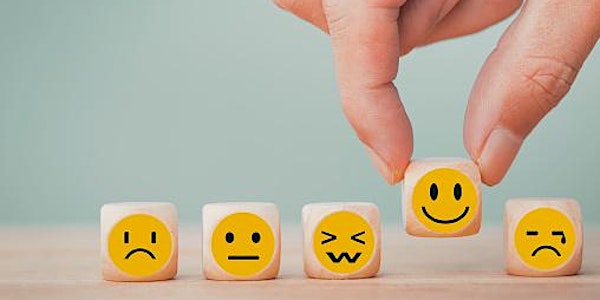 COVID-19 Q & A #15
We answer 10 Qs from our online audience and then it's open mike for Qs / comments. Our group now focuses on recovery and boosting immunity.
Refund Policy
Contact the organizer to request a refund.
Eventbrite's fee is nonrefundable.
About this event
Dear friends and Covid curious members the coronavirus pandemic is confusing on many levels, so Dr. Raszek (Geneticist and Covid Researcher) is here to help you navigate the global crisis and answer any questions you may have.
Dr. Raszek of Merogenomics Inc., works in the Covid-related field and does daily research related to new, and up and coming information. We question everything. We dig as deep as the information leads us. And we try to bring that information in a more digestible format to you, the PEOPLE.
No question is too dumb, always stay curious and educate yourself.
**************************************************
Seminar layout:
>1H Zoom discussion of the below questions by Dr. Raszek
>1.5 H Q and A - Open to the members of the seminar to ask anything of concern
***************************************************
10 of the questions that we will be focusing on in this seminar we have directly pulled out of our 100k + comments and emails.
Questions :
1) So if the mRNA vaccine is rapidly broken down in your body, how does our body keep making variants?
2) Am I right in thinking that this T-cell activation is not unique to COVID-19 but to all corona viruses or perhaps to all other viruses too?
3) Is it possible to be immune to COVID-19 without prior exposure or vaccines?
4 ) Do the same superantigen results apply with vaccination as it does with natural infection?
[Hepatitis in children + superantigen video: https://youtu.be/7tGnKr0AYdk]
5) So if BA.4 and BA.5 will be more virulent how will that affect someone like me who's unvaccinated and never been infected? Is it better to have been previously infected or not?
[Dr. Bossche pathogenic variants video: https://youtu.be/H53BDjp2cEs]
6) Are we experiencing a type of immune fatigue? If so, would this explain getting infection post vaccination/booster in addition to dormant viruses becoming active again?
[Justin Bieber - Dormant Virus Reactivation video: https://youtu.be/aZFm3ZAbX9s]
7) How long do these dormant viruses stay in the body?
[Justin Bieber - Dormant Virus Reactivation video]
8) Does imprinting have an everlasting effect for future variants? And would you pass on imprinting to the next generation?
[Vaccine response post infection video: https://youtu.be/vWQOnD-Rvjg]
9) Have they tested telomeres before and after vaccines?
[Telomeres and T-cell expansion video: https://youtu.be/6Y3VMEFCIY4]
10) Isn't genetic mosaicism very rare?
[Menstruatiion 2 video: https://youtu.be/8zEIfCWYCZA]
________________________________________________
Rules of the Chat:
We would like you to be respectful of each other in the room, this is a safe space to discuss concerns and questions you may have related to the information you have heard in our videos or discussion chat.
1. One Question per person.
2. Be respectful.
3. Be kind.
4. NO foul language or insults or you will be removed from the chat.
5. Be patient with others in the seminar.
______________________________________________________
**Keep in mind that some questions may be answered as we go along. **