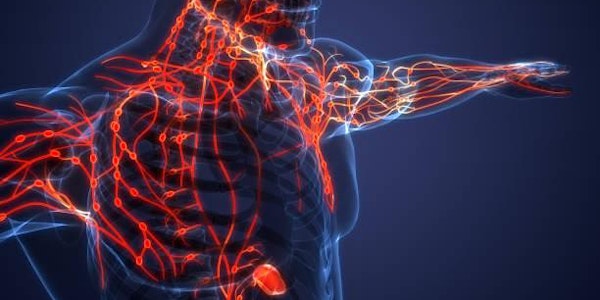 COVID-19 Q & A #18 What is happening now?
We answer Qs from our online audience and then it's open mike for Qs / comments. We look for explanations of the latest pandemic patterns.
When and where
Date and time
Tue, Feb 21, 2023 5:00 PM - 7:30 PM PST
Refund Policy
Contact the organizer to request a refund.
Eventbrite's fee is nonrefundable.
About this event
Dear friends and Covid curious members the coronavirus pandemic is confusing on many levels, so Dr. Raszek (Geneticist and Covid Researcher) is here to help you navigate the global crisis and answer any questions you may have.
Dr. Raszek of Merogenomics Inc., works in the Covid-related field and does daily research related to new, and up and coming information. We question everything. We dig as deep as the information leads us. And we try to bring that information in a more digestible format to you, the PEOPLE.
No question is too dumb, always stay curious and educate yourself.
**************************************************
Seminar layout:
>1H Zoom discussion of the below questions for Dr. Raszek
> 5 min break
> 15 min What is currently happening immunologically with populations vs virus evolution?
>1H 15 min Q and A - Open to the members of the seminar to ask anything of concern
***************************************************
The questions that we will be focusing on in this seminar we have directly pulled out of our YouTube comments.
Questions :
1) What is the effect of having vaccinated the global population with the same spike protein on the virus evolution since we all made antibodies against the same epitopes? Would this favour immune imprinting?
[XBB and BQ.1.1 wave predictions video]
2) What should our level of concern be for an infection that has no symptoms?
[Why bivalent vaccines video]
3) If someone who never caught COVID-19 even once in all this time were to catch it today, what would you think the severity of infection be like if they caught the latest variant?
[Why bivalent vaccines video]
4) How does antigenic sin (immunological imprinting) work in the vaxxed vs the unvaxxed?
[Bivalent vaccines response video]
5) To what degree are the SARS-CoV-2 viral evolution differ from those common viruses we have had for so long in humanity such as the common cold or flu?
[Immunocompromised immune escape video]
6) How does natural immunity affect the infection outcomes for the unvaxxed durring current virus immune escape evolution?
[Vaccine-induced immune escape video]
7) Do bivalent injections still used same synthesied mRNA material as the original shot?
[Omicron vaccine effectiveness video]
8) Can exosomes (which are known to carry the spike protein) be exhaled?
[Omicron vaccine effectiveness video]
9) What does the spike protein do to the blood?
[Uni students vaccination risk/benefit analysis video]
________________________________________________
Rules of the Chat:
We would like you to be respectful of each other in the room, this is a safe space to discuss concerns and questions you may have related to the information you have heard in our videos or discussion chat.
1. One Question per person.
2. Be respectful.
3. Be kind.
4. NO foul language or insults or you will be removed from the chat.
5. Be patient with others in the seminar.
______________________________________________________
**Keep in mind that some questions may be answered as we go along. **