Join us for the third session in the series of three talking about covid-19
About this event
This time our theme centers around children and the vaccine. We look forward to having as many people join us for this important discussion. We are pleasd to have with us another group of distinguished scientists, researchers and public health administrators.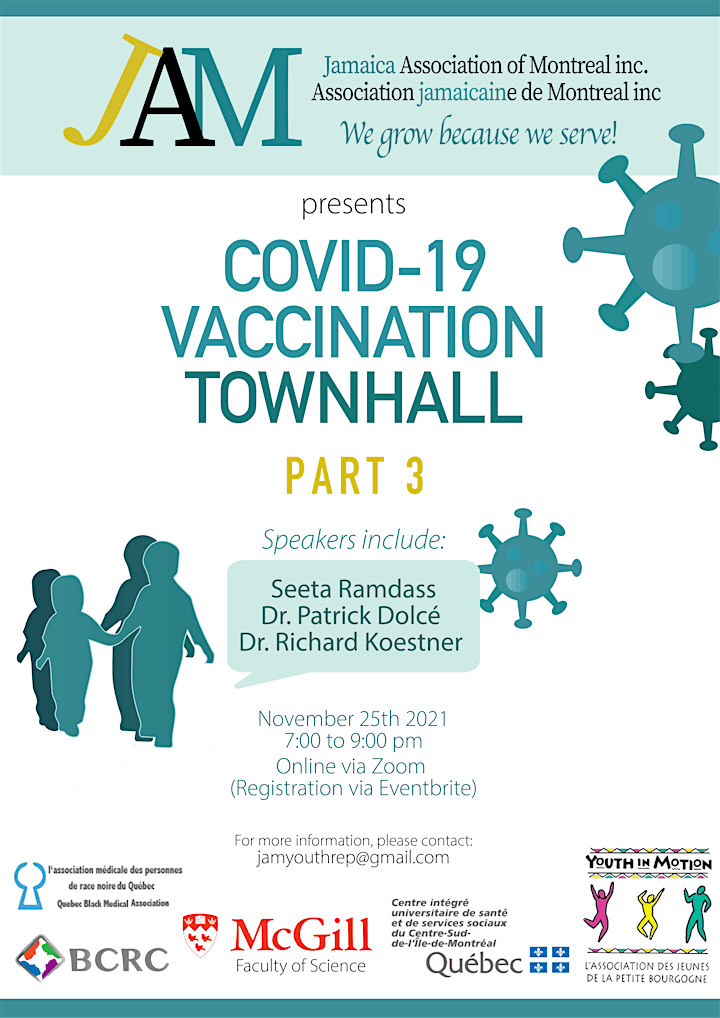 Organizer of COVID-19 Townhall Part 3
The Jamaica Association of Montreal Inc. is committed to the social, political, economic, educational and cultural integration of the Jamaican Community and by extension the Black Community within Montreal, and the Province of Quebec.

The organization is involved in assessing the needs of the community and providing the service through either a referral system or direct access.

We are undertaking short and long term plans to meet the objective of a more community service based organization. Primarily we exist to serve the members of the Jamaican Community in Quebec, working in conjunction with other community organizations and the Government as a whole.