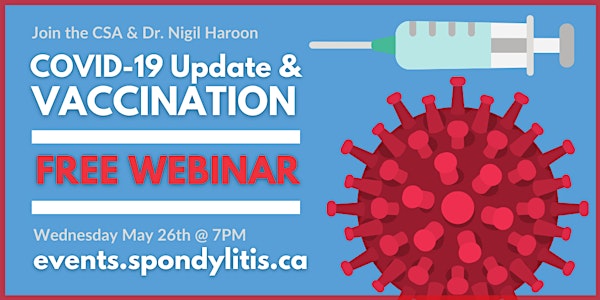 COVID-19 Update & Vaccination Webinar
Join us for a free webinar on current COVID-19 vaccine options and their differences.
About this event
As the vaccinations world-wide are being rolled out, many of us have questions about which to take, should medications be taken before and after, current dosing regulations and what does the future look like.  
Dr. Nigil Haroon will join us to provide an update on Covid-19 and vaccination roll-out in Canada.
Please submit your questions in advance to allow Dr. Haroon to come prepared with answers. Submit your questions here .
Topics to be included:
Update on Covid-19
What vaccinations are available & what are the difference? 
Looking forward