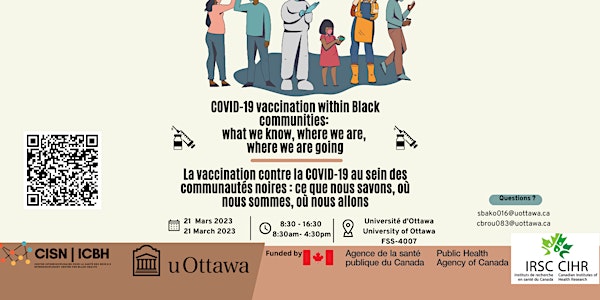 COVID-19 vaccination within Black communities
COVID-19 vaccination within Black communities in Canada: what we know, where we are, where we are going
By Interdisciplinary Centre for Black Health (ICBH)
When and where
Date and time
Tue, Mar 21, 2023 8:30 AM - 4:30 PM EDT
Location
Social Sciences Building, University of Ottawa 120 University Private FSS4007 Ottawa, ON K1N 6N5 Canada
About this event
This very informative conference will provide an overview of the immunization situation within Black communities; to discuss barriers related to vaccination against COVID-19 and other diseases; and discuss strategies and programs that are implemented to mitigate vaccine hesitancy in Black communities. We will hear from public health officials, medical doctors, and scientists. The event will be divided into four panels, preceded by opening remarks. This will provide an opportunity to exchange with professionals.
Please be advised that this event will take place in person at the University of Ottawa.
Please find the day's program below.
Cette conférence très instructive donnera un aperçu de la situation de la vaccination au sein des communautés noires; de discuter des obstacles liés à la vaccination contre le COVID-19 et d'autres maladies; et de discuter des stratégies et des programmes qui sont mis en œuvre pour atténuer l'hésitation à se faire vacciner dans les communautés noires. Des responsables de la santé publique, des médecins et des scientifiques s'exprimeront à ce sujet. L'événement sera divisé en quatre panels, précédés de remarques d'ouverture. Ce sera l'occasion d'échanger avec des professionnels.
Nous vous informons que cet événement aura lieu en personne à l'Université d'Ottawa.
Veuillez trouver le programme du jour ci-dessous.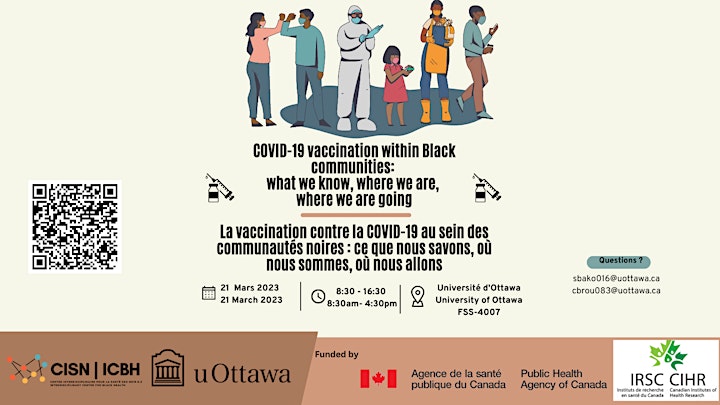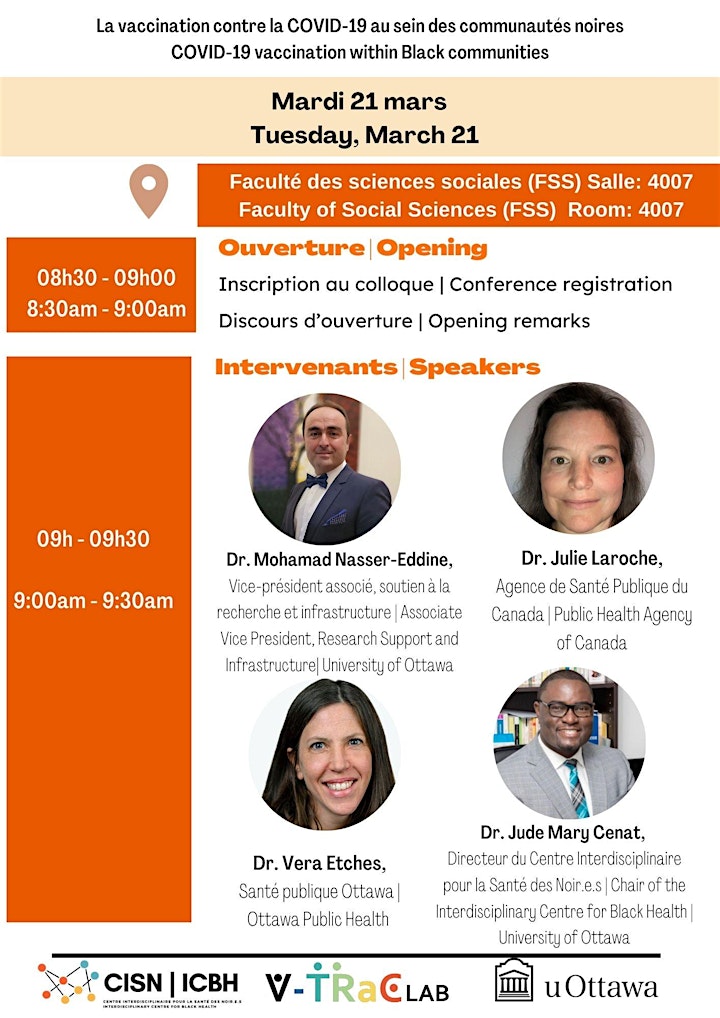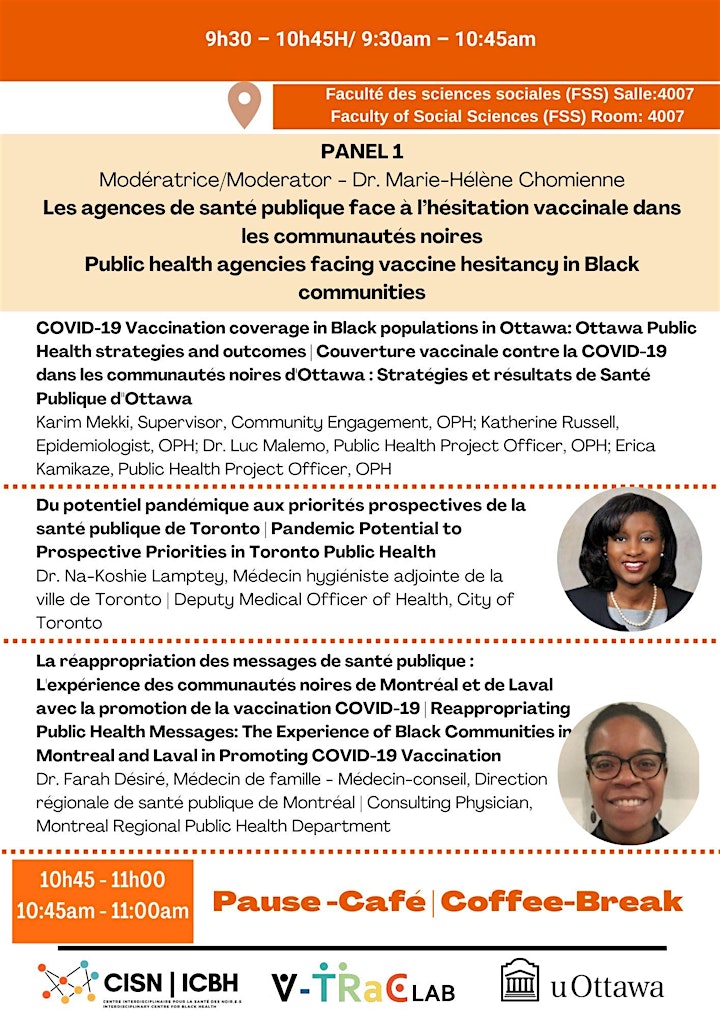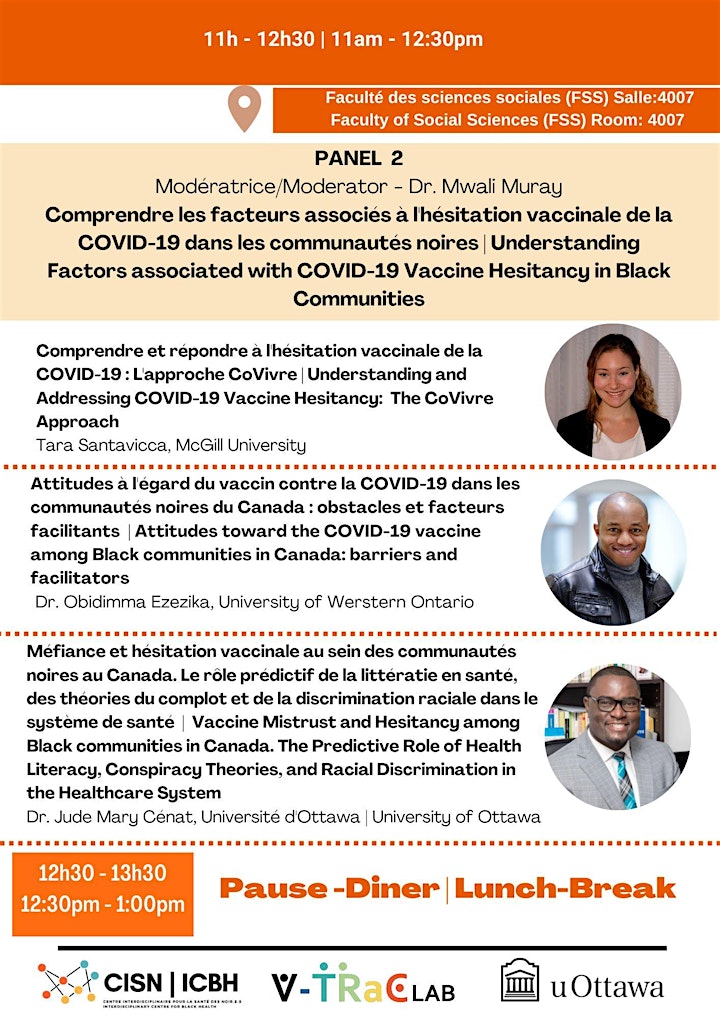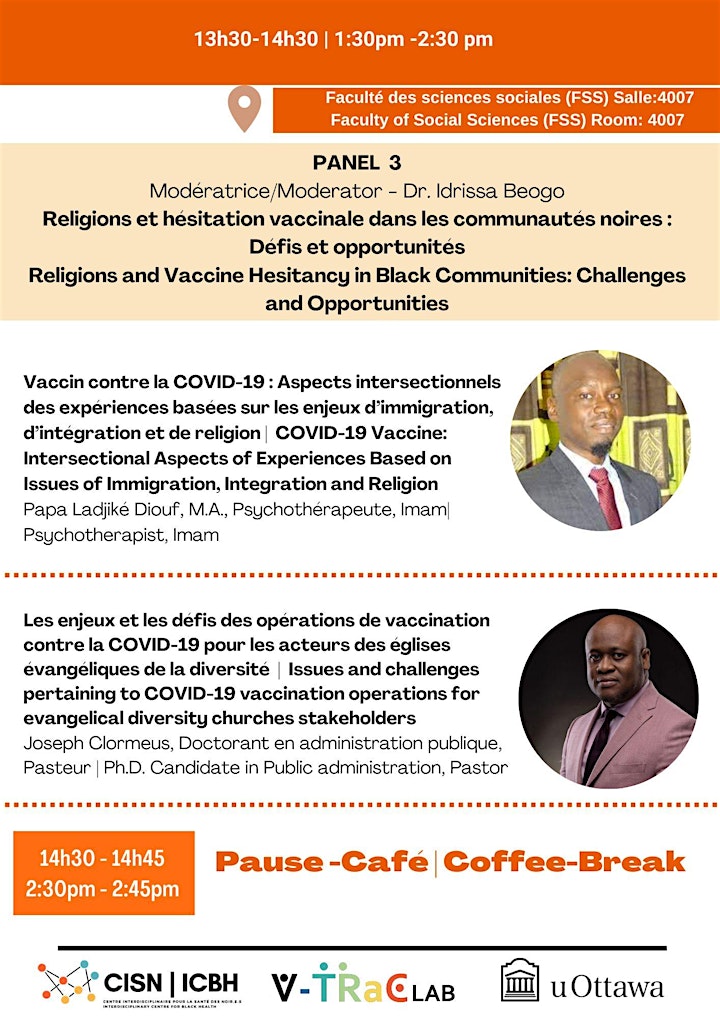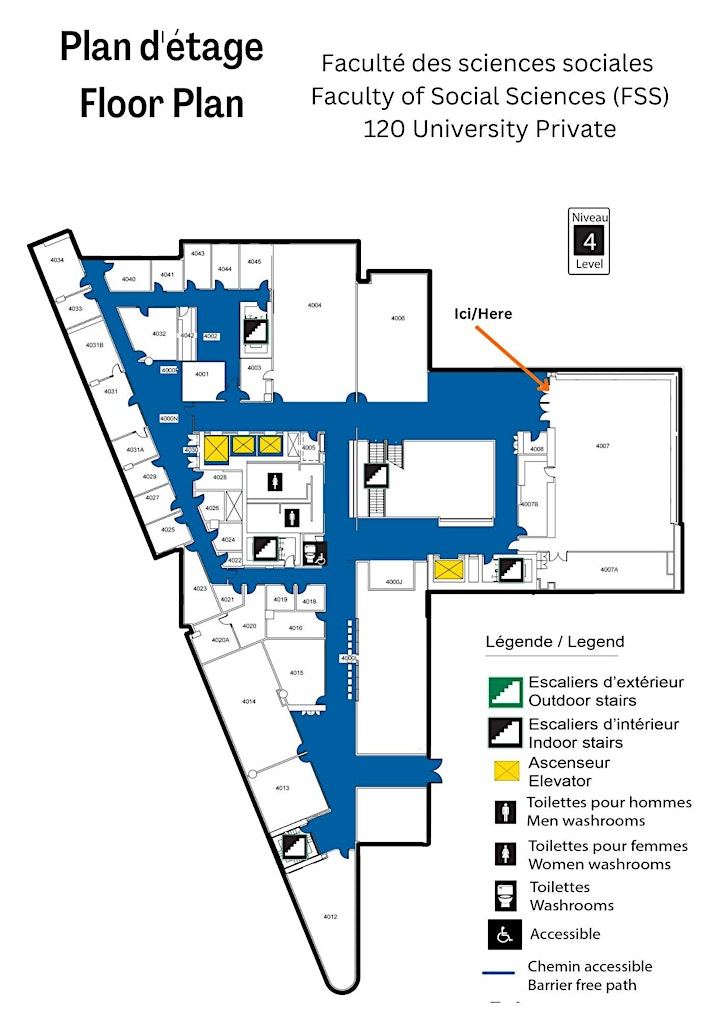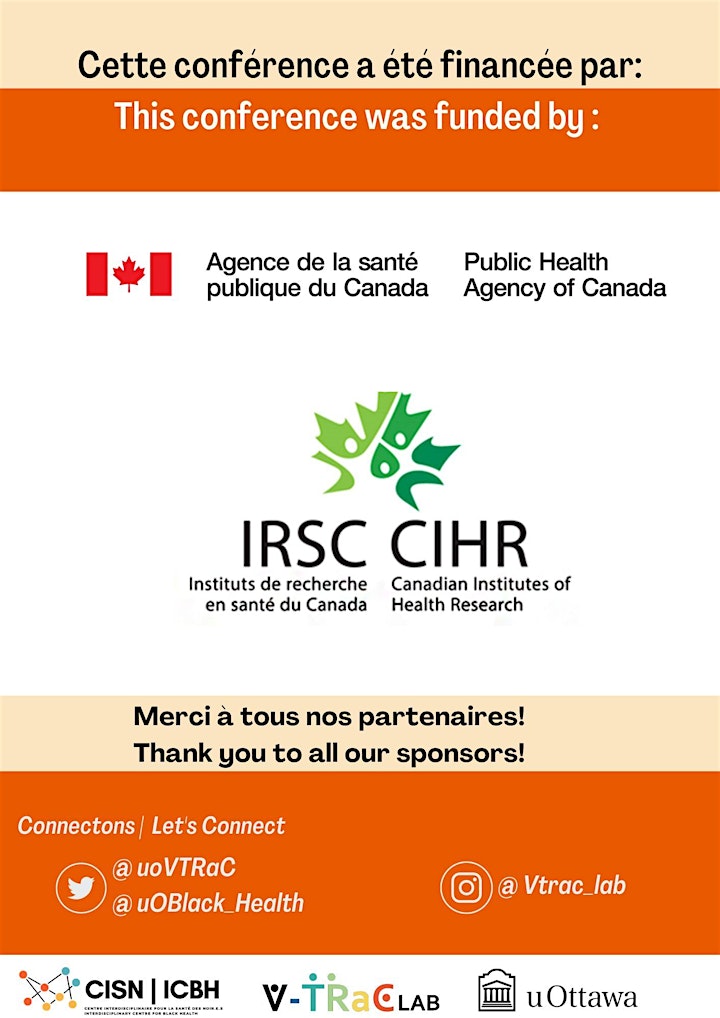 About the organizer
The Interdisciplinary Centre for Black Health addresses health disparities observed among people from Black communities, deficiencies in training for health professionals and research, and gaps in care and public health policy concerning them.