COVID-19 Vaccines, Fertility & Reproductive Health - Ask the Experts Q&A
Everything you need to know about COVID-19 vaccines and their impact on reproductive health.
About this event
Don't miss this opportunity to get answers to questions around one of the major concerns related to COVID-19 and vaccines: fertility. This Q&A session will be led by a member of SCAGO's own COVID-19 response team, Dr. Tunde-Byass, OBGYN and President of the Black Physicians of Canada. Dr. Tunde-Byass will be supported by Dr. Melanie Kirby-Allen as they answer all your questions related to fertility, reproductive health, and COVID-19.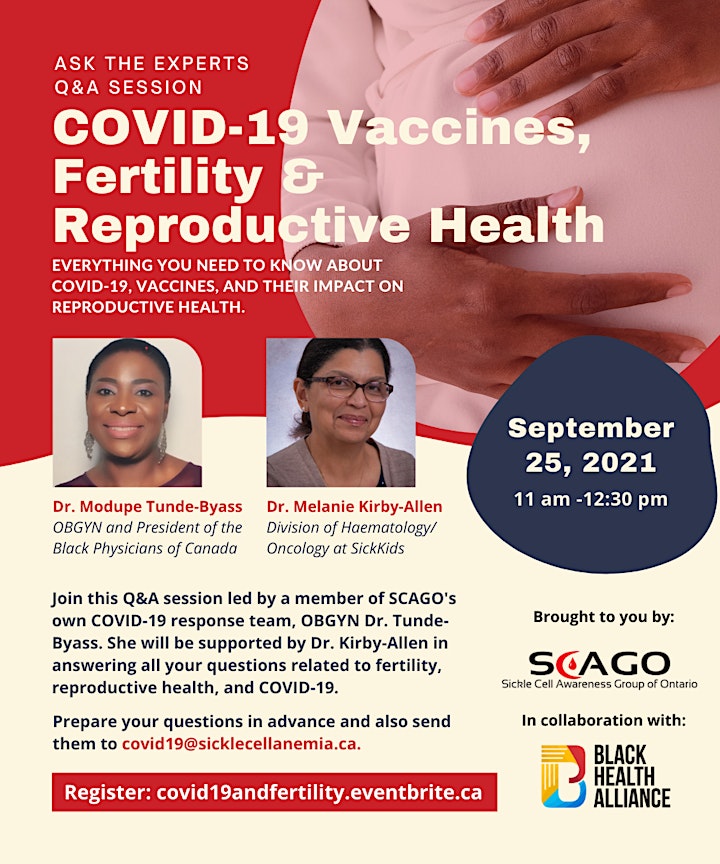 Organizer of COVID-19 Vaccines, Fertility & Reproductive Health - Ask the Experts Q&A