As part of the Psychology Month, Dr Bruce Monkhouse, a BC psychologist presents this free online talk available to everyone.
About this Event
The presentation will focus on the impact of Covid on people's mental health. Specifically looking at the issues of isolation and fear related to risk to physical health, job loss and schooling. I will also address Covid related increases in domestic violence, substance use and depression due to lack of social contact.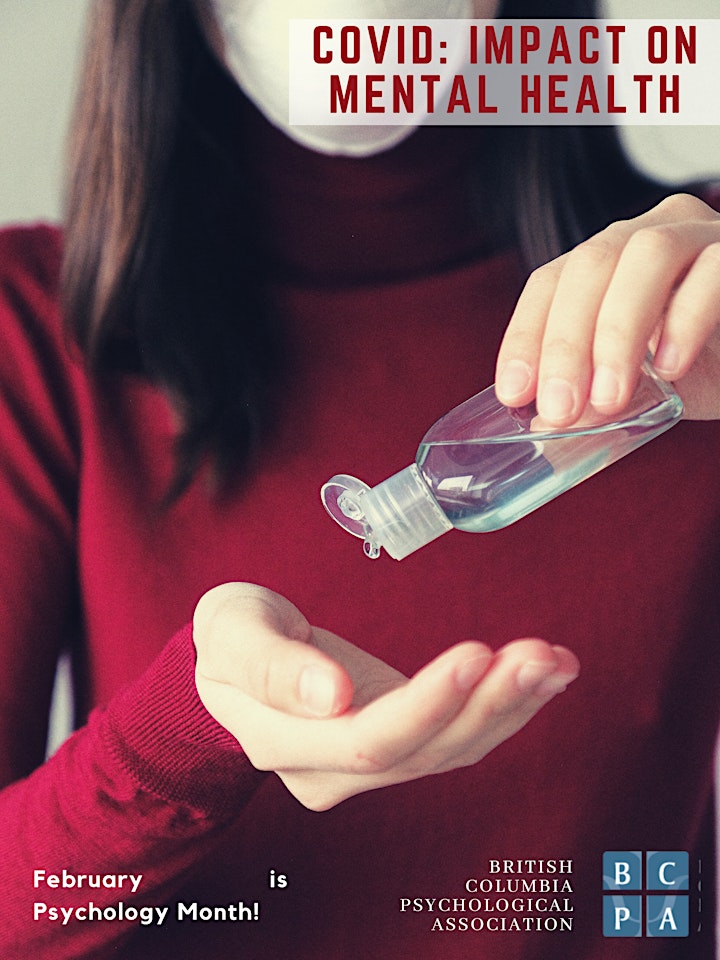 February is Psychology Month and this year we have over 20 free public talks lined up. Join us on Zoom!