Location
Orange Art Gallery - Ottawa
290 City Centre
Ottawa, ON K1R 7R7
Canada
Description
You're invited to....
A Tasting of Rare Wines
featuring Coyote's Run Estate Winery
You are in for a treat! Owner Jeff Aubry & winemaker David Sheppard from Coyote's Run Estate Winery in Niagara-on-the-Lake will be showcasing a special selection of Estate and Rare Vintage wines for you to taste…and buy. Don't miss this opportunity to meet the makers and stock up on their extraordinary wines.

Truly unique wines!
Located just outside the village of St. David's, the estate vineyard is one of the most remarkable locations in Niagara-on-the-Lake. Coyote's Run enjoys more ripening-friendly heat than almost anywhere in Ontario.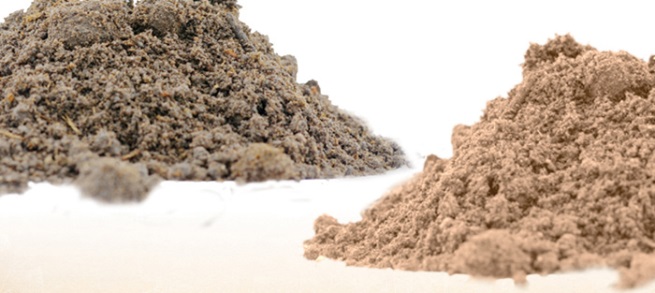 In addition, the property is really two vineyards with two very distinct soil types that they have named 'Black Paw Vineyard' and 'Red Paw Vineyard'.
The soils have tremendous geological differences that are profoundly expressed in the grapes…and the wine. They plant the same grape variety on each of these soils and vinify them separately, resulting in two very unique and distinct wines grown only a few hundred metres apart.
At this event you can taste wines from Red Paw & Black Paw Vineyards side-by-side to taste the difference terroir makes.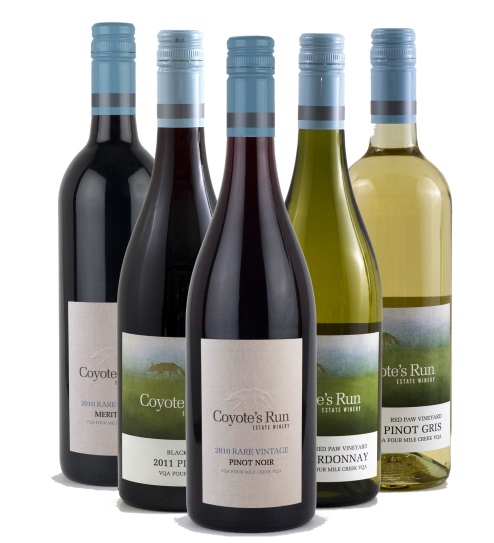 ~ Over a dozen wines to try & buy at special prices ~
At this event, Coyote's Run will showcase their premium wines from the Red Paw & Black Paw Vineyards as well as their impressive Rare Vintage wines.
Only at this event, there will be special prices
& FREE shipping on all orders of 6 or more bottles.
Meet the dynamic people behind the winery...
Coyote's Run was founded in 2003 by the Aubry family, with David Sheppard as Winemaker.
David is a top notch winemaker with over 30 years of experience in the industry. After working at a small winery in Germany, he returned to Canada to join Inniskillin and learned from pioneers like Karl Kaiser. Jeff Aubry came to Niagara wine country from his high tech days at Nortel. He wanted to be a part of something more creative and the wine industry was the perfect choice. David & Jeff will undoubtedly share many more stories about their wines & their boutique winery when you meet them at this portfolio tasting.
Limited number of tickets...
Order yours & you'll be added to the guest list!
Event Details
DATE: Wednesday January 20, 2016
SPECIAL - Sparkling reception with the Winemaker: 5:30 to 6:30pm
PORTFOLIO TASTING: 6:30 to 9pm
LOCATION: Orange Art Gallery, 290 City Centre, Ottawa (free parking available)
SPECIAL PRE-EVENT...
Sparkling Wine Reception with the Winemaker
Kick off the New Year with a glass of sparkling wine as David explains the intricate step-by-step process of how to craft a delicious sparkling wine that could rival French Champagne.
Only 30 tickets available.
Advance Tickets Only
Portfolio Tasting Only: $25 per person*
*This amount will be deducted from your purchase of a mixed case of wine
Sparkling Reception: $25 per person
This ticket is an additional purchase to the Portfolio Tasting ticket
Get Ready to Taste...and Buy!
This portfolio tasting will feature impressive wines from Coyote's Run that rarely are seen outside of the winery - and you definitely won't find them at the LCBO. Our event is the perfect opportunity to stock up for wines to have on hand and those to lay down in your cellar.

FREE Shipping on 6 bottles
A rare & impressive offer. You can order ANY combination of 6, 12 or more bottles from Coyote's Run & shipping by courier is FREE.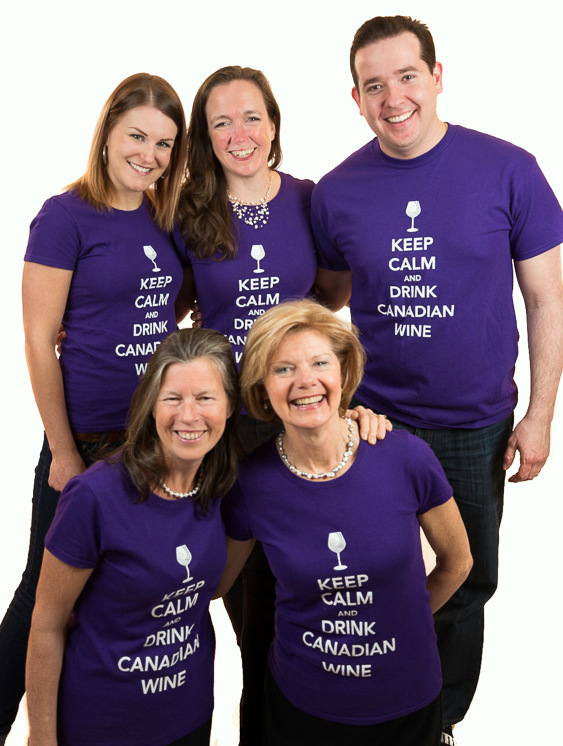 Unable to join us but want to order?
No problem. The Savvy Team would be delighted to make arrangements for your wine delivery – simply call us.
FREE shipping offer only available on orders placed by January 21.

This special event is organized & hosted by
Savvy Company. For more information about this event, call 613-SAVVYCO (728-8926), email cheers@savvycompany.ca or Tweet @SavvyCompany Cheers!