Description
We are very pleased to announce that the first speaker in our 2018 / 19 line up will be J. Robert (Bob) Black, Q.C., Executive Vice President with The Katz Group.
Bob will be taking us on the journey of Edmonton's own Rogers Place development. Learn about the history of building the arena and all the work completed after the Oilers were sold to Daryl Katz. The presentation will cover the developments of the Ice District, Phase One and Phase Two. Please join us to hear the challenges and the successes that have helped form the downtown core.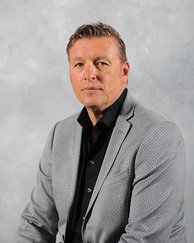 Born in Yellowknife, NWT, Bob is a graduate of the University of Alberta, Faculty of Law and practiced law and was a senior partner with the respected Alberta law firm, Brownlee LLP, where he served on the firm's management committee for many years. During his legal career of 25 years, Bob appeared in all levels of Court, including the Supreme Court of Canada.
In October, 2009 Bob assumed the position of Executive Vice-President of Rexall Sports & Entertainment for the Katz Group, the parent company of Rexall Sports and Entertainment and the Edmonton Oilers. He has since assumed the roles of Executive Vice President of Edmonton Arena Corp and for the Oilers Entertainment Group, Special Projects. Bob led the design and construction of Rogers Place on behalf of the Katz Group and Edmonton Oilers. He was a member of the negotiating committee that put in place the Master Agreement for the arena funding with the City of Edmonton as well as numerous ancillary agreements thereto. Bob was a contributor to the Capital City Downtown Plan and led in the rezoning and master planning of the ICE District. He also leads a number of ongoing special projects relative to the ICE District.
He currently serves on the One Edmonton Committee; the Downtown Vibrancy Task Force; the Board of Directors for the Edmonton Downtown Business Association; the Downtown Bike Network Advisory Group; and the Winter City Advisory Committee. He is a past member of the Winter City Think Tank. In July 2010, he was named among 50 of Alberta's Most Influential People by Alberta Venture magazine.
New for this year - CPA Edmonton Chapter is offering Pre-Purchase LuncheonTickets, redeemable for our 2018/19 Speaker Series. Forefront Tickets are a great way to save money and retain flexibility:
They may be used for CPA Edmonton Chapter luncheon, breakfast or networking events

Can be purchased in groups of 5 or more

Are fully transferable. Use them yourself, for your guests, or pass on to a colleague or friend.

Price per ticket is $39.95 + GST; you save on Eventbrite Fees equating to 8% off the regular full price!

They never expire
For more information please contact Carmen Dragan-Sima at cpaedmontonchapter@gmail.com
(CPA Edmonton Chapter Pre-Purchse Luncheon Tickets are not interchangeable with CPA Alberta Passport Tickets)
Event Details
The Westin Edmonton, 10135 - 100 Street NW
11:30 am Registration
12:00 pm Lunch
1:00 pm Closing Remarks
Cost: $39.95 plus GST and applicable fees

Sponsored by