About this Event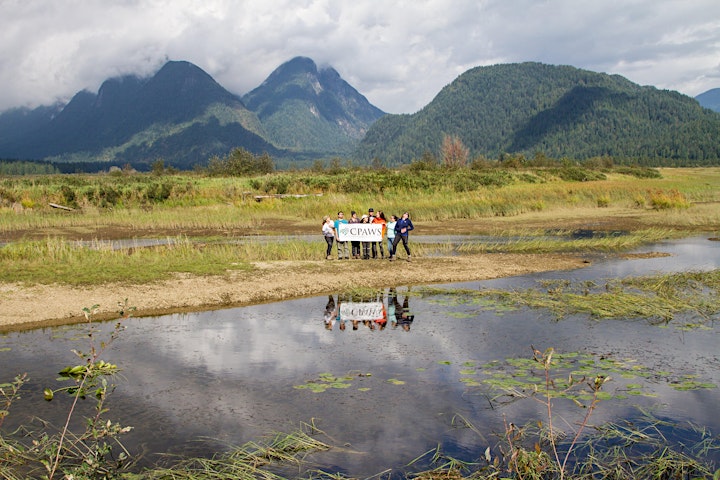 Come join us (Canadian Parks and Wilderness Society or CPAWS-BC) on a hike! Learn about CPAWS-BC's evolving journey of protecting vast lands and how you can take action to protect the places you love. In the past 50+ years, we've played a lead role in protecting an area bigger than New Brunswick, Newfoundland, and Labrador put together!
We will identify plants and signs of wildlife, reveal pro hiking tips, fun local stories, and share tools that each of us can use to protect the ecological integrity of BC's parks and protected areas.
Location:
Bowen Lookout in Cypress Provincial Park offers spectacular views of Howe Sound. The trail meanders through some of the last old growth forest on the North Shore mountains. We'll sip hot chocolate, and listen to stories of BC's incredible nature and history.
We have a limited number of snowshoes for participants to use free of charge.
This trail is rated beginner-friendly. No one will be left behind.
Total km: 4.2km. Out & back trail.
Elevation Gain: ~150m
Transportation Options:
Meet there: @ 9:30 AM
Public Transportation-Accessible
CPAWS-BC Carpool! 6 Spots available - 8:30 AM
CPAWS Carpool Pickups:
Cambie & 10th Parking lot: 8:30 AM
Commercial/Broadway Safeway Parking Lot: 8:45 AM
Request a north shore pick-up by emailing heather@cpawsbc.org
Hike End Time: 11:30 AM
Commercial/Broadway Safeway Parking Lot: 12:20 PM
Cambie & 10th Parking lot: 12:40 PM
Accessibility: This hike requires the use of snowshoes - if you would like to partner with us or have ideas on how we could make our snowshoeing series more accessible to you and other, please email info@cpawsbc.org
There is parking and washrooms available on the site.
Have questions? Let's connect! Email Heather at heather@cpawsbc.org or call/text 613-301-9810
FAQs
What is CPAWS-BC & why are we doing this?
The Canadian Parks & Wilderness Society - British Columbia (CPAWS-BC) is part of a national charity that has worked to protect an area the size of the Yukon, across Canada, since 1968!
We want to bring people out in the places we love and build a community that is knowledgeable about hiking and is ready and excited to take action to protect the wild places we love.
Is this event free to participate in?
Yes, this is a free event aimed to connect British Columbians to their local protected areas.
What should I bring on the hike?
Every hiker should come with:
A backpack to carry your items
$10 for an AWESOME CPAWS Neck Tube!
A HEADLAMP (it is okay if you do not have one)
Food (one big meal and yummy snacks)
Full water bottle - preferably in a thermos (1 liter / person is recommended)
Proper (warm) hiking boots (sturdy with traction + warm socks)
Proper hiking clothes (NO cotton - please wear exercise clothing!)
Extra clothing (WARM layers, rain jacket & pants, toque, and mitts)
Change of clothing, SOCKS, shoes, snacks & water to leave in car for afterward the hike
Sun protection (glasses & sunscreen)
Optional: hiking poles, camera, snack to share with the group, etc.
CPAWS-BC will have first aid supplies, maps, and a signaling device.
To learn more about essential hiking gear for adventuring safe visit: https://www.adventuresmart.ca/land/survive-essentials.htm
Our CPAWS-BC staff member is a hiking guide with wilderness first aid training. They do not have formal snow guiding training and these hikes are in no way a substitute for Avalanche Safety Training. If you are inspired to continue snowshoeing after this introduction - we strongly encourage you to take a professionally instructed course. Learn more about backcountry safety at adventuresmart.ca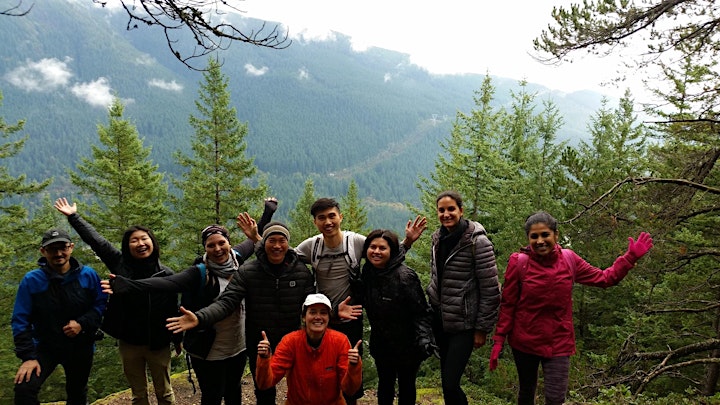 What is CPAWS-BC?
We are a Canadian non-profit organization that is dedicated to protecting public lands and waters. Our mission is to create large, well-managed connected protected areas where native plants and animals thrive, now and forever. We are bringing people like you out in the wild places we love and need to survive. These gatherings build a community that is knowledgeable about responsible outdoor recreation and has ways to take action to protect nature.
CPAWS-BC challenges you to be mindful of minimizing waste when packing your snacks and lunch. Your guides will also share tips and challenges we faced while trying to reduce our waste for our trips.
We respectfully acknowledge that these gatherings will take place on the unceded, traditional, ancestral and occupied homelands of x?m?θkw?y??m (Musqueam), S?wx?wú7mesh (Squamish), S?l?ílw?ta? (Tsleil-Waututh), Kwikwetlem, Sto:lo, and Qayqayt nations.