Description
DEALING WITH DIFFICULT CONVERSATIONS
At some point in our professional careers we have to deal with them...difficult conversations. At Creating People Power, we believe "It's All About the Conversation" and want to help you and your employees tackle these conversations with ease.
Whether dealing with corrective action, performance issues, conflict at work or delivering news to a client that the project is delayed, sometimes the conversation is tough. The stress experienced in these situations can affect our performance as well as our relationships at work. The ability to handle difficult converastions respectfully and professionally is an important skill for all employees to develop.
Learn from industry leaders as they share their expertise on how to handle and manage what are often considered difficult conversations and hear strategies they have used to tackle these discussions.
This event provides you with an opportunity to engage with other industry experts and professionals to discuss tackling difficult conversations within your organization.
Due to increased interest in these events and requests for this topic, this event is likely to sell out; early registration is recommended.
Panel Members
Ken Freier, BA. MA
Human Resources Director, Office of the Auditor General of Alberta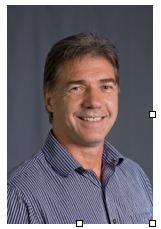 Ken Freier, BA (Psychology), MA (Work and Organization), Cert. Trainer (7 Habits, Strengths Deployment, Crucial Accountability) was raised on a farm, has worked in the oilfield sector, taught in the post-secondary system and has enjoyed over 20 years with the Alberta Public Service in various Human Resource roles, including leadership and organizational development and management development at the corporate level.
Ken specializes in organizational and cultural transformation. His motto to manage conflict is, "Own your part, not theirs." He has many stories to share from his experience with conflict in the workplace and will point you to some of his favorite tools and resources.
Mark Marcynuk, PCC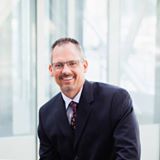 Coach Mark is the President and Owner of his own private coaching practice; Dynamite Coaching, and over the past 8 years has been working with organizations, teams, entrepreneurs and professionals both 1 on 1 and in groups to develop effective Communication Strategies and Change Initiatives for themselves and for their companies.
Mark is an Engaging and Powerful Professional Coach who gets results! His mission is to help his clients clearly identify what results "they" want, and then support them in creating their own effective strategies that produce "their" desired outcomes.
---
Who should attend this event?
Leaders and HR professionals curious about building trusting relationships, who care about employee engagement and want to explore the possibility of engaging in meaning conversations with colleagues.
Date: Tuesday, June 13, 2017
Time:
7:30am Breakfast
8:00am - 10:00am Panel discussion, questions and idea sharing
Due to increased demand, seating is now limited for these events; early registration is recommended.
NOTE: this session qualifies for 1.5 learning hours with the HRIA
---
Cancellations: We are required to provide a confirmation of attendees to the hotel 72 business hours prior to the event. A full credit will be issued to anyone who cancels, in writing prior to June 8, 2017. Participants can transfer their registration or maintain credit for future events if unable to attend.
Dietary considerations? Email: roberta@creatingpeoplepower.ca