CPRS Ottawa-Gatineau Annual General Meeting / Assemblée générale annuelle de la SCRP Ottawa-Gatineau

Thursday, 12 May 2016 from 4:45 PM to 8:00 PM (EDT)
Event Details
 Version française ci-dessous
Annual General Meeting 
Calling all members to attend 
the 2015-2016 CPRS Ottawa-Gatineau 
Annual General Meeting
Hear reports on the business of your member association,
cast your vote to elect incoming board members, and
enjoy our featured guest speaker.
 

 


 Thursday 
 May12 
 2016




 

Agenda

Part 1:

4:45   Member registration
5:15   Annual general meeting 


Part 2:

5:30   Event registration, networking,
           h'ors doeuvres, cash bar  

6:00   Featured guest speaker
7:00   Social, cash bar

 

REGISTER USING THE ABOVE FORM
or if unable to attend in person, VOTE BY PROXY. 

 

Featured Speaker

What communicators need to know about future trends and the tools they need to embrace!  

Julia Oosterman
Director, Communications
Toronto Central Community Access Care Centre
@JuliaOosterman

As the world becomes even smaller because of technology and the 24-hour news cycle, there is increasing pressure for communicators to keep ahead of the digital curve. In the future public relations landscape, PR practitioners must not only convey their clients' messaging through various channels, but will need to understand current methodologies that will most effectively support their clients' narratives.

Communications 3.0 entails a 360-degree knowledge of the latest technologies and strategies that will drive messaging forward. The change in how communicators work and the normalization of digital media today underscores the rapid change in how communications is delivered. Future communicators must not only understand the current landscape, but must have a line-of-sight to what will be "the next big thing."

Information discussed will be appropriate and executable across all vertical markets.

.
---
.
 Assemblée générale annuelle 
Tous les membres sont invités
à l'assemblée générale annuelle 2015-2016
de la SCRP Ottawa-Gatineau 
Vous pourrez y entendre les comptes-rendus sur les activités de votre association professionnelle, élire les prochains membres du conseil et assister à une présentation de notre conférencière vedette.


 

 

 

   Jeudi 
   12 mai 
   2016

 

.

Ordre du jour




Partie 1 :

16 h 45  Inscription des membres

17 h 15  L'Assemblée générale annuelle

Partie 2 : 

17 h 30 Inscription à l'événemen, réseautage,

              h'ors-d'œuvre, bar payant

18 h 00  Conférencière vedette

17 h 00   Socialisation, bar payant 


INSCRIVEZ-VOUS MAINTENANT ou, en cas d'impossibilité d' assister en personne, VOTE PAR PROCURATION.




 

 

 

Conférencière vedette

Les tendances que doivent connaître les communicateurs et les outils qu'ils doivent adopter!   


Julia Oosterman
Directrice, Communications
Centre d'accès aux soins communautaires 
du Centre-Toronto
@JuliaOosterman

Dans un monde toujours plus petit en raison de la technologie et du cycle de nouvelles de 24 heures, les communicateurs se voient de plus en plus forcés d'être à l'avant-garde de l'ère numérique. Dans la future réalité des relations publiques, les relationnistes devront non seulement transmettre les messages de leurs clients à l'aide de divers médias, mais aussi comprendre les méthodologies actuelles des communications de ces clients.

Les communications à l'ère 3.0 exigent une connaissance approfondie des dernières technologies et stratégies qui permettront de faire avancer la transmission de messages vers la prochaine étape. La façon novatrice dont les communicateurs travaillent et la normalisation actuelle des médias numériques accentuent le changement rapide lié aux communications. Les communicateurs de demain, en plus de tenir compte de la réalité actuelle, devront avoir une vision qui correspond à ce qui sera la « prochaine révélation ».

L'information traitée sera appropriée et s'appliquera à l'ensemble de tous les marchés verticaux.
...
Registrants agree to receive email communication regarding this and other CPRS Ottawa-Gatineau events. Registrants may opt out at any time by choosing "unsubscribe" in any email message or by sending an email titled "unsubscribe" to info@cprsottawa.ca.
---
Les personnes inscrites acceptent de recevoir des courriels d'information concernant cet événement et les autres événements de la SCRP Ottawa-Gatineau. Elles peuvent les refuser en tout temps en choisissant l'option « se désabonner » dans n'importe quel courriel ou en envoyant un courriel intitulé « désabonnement » à l'adresse info@cprsottawa.ca.
Have questions about CPRS Ottawa-Gatineau Annual General Meeting / Assemblée générale annuelle de la SCRP Ottawa-Gatineau?
Contact CPRS Ottawa-Gatineau
Attendee List
Sort by:

Date

|

First Name

|

Last Name
When & Where

Pinnacle Room
Delta Hotel
101 Lyon Street North
Ottawa, ON K1R 5T9
Canada

Thursday, 12 May 2016 from 4:45 PM to 8:00 PM (EDT)
Add to my calendar
Organizer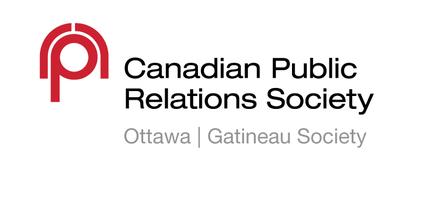 Connecting the PR Community!
The Canadian Public Relations Society is the largest national association whose members work exclusively in public relations management. Here in the nation's capital, CPRS Ottawa-Gatineau is a dynamic and growing society. 
---
Sponsor

Thank you to our event sponsor Toscano Walker - the real estate team that offers unparalleled industry experience, market knowledge and innovative marketing strategies to ensure the highest level of client experience and success.
Website
Facebook
Twitter
---
Partner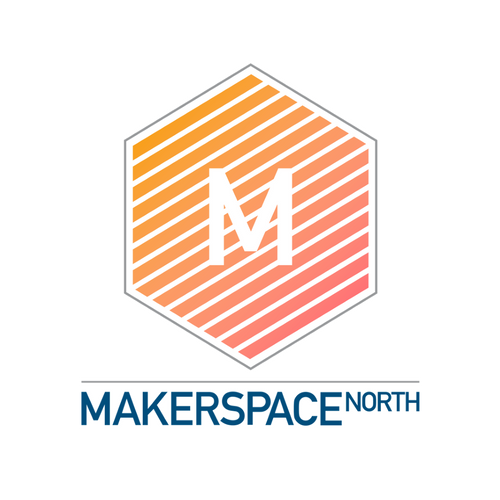 Community, creativity, and collisions are what Makerspace is built on. We are thrilled to partner with Makerspace North for this dynamic event.
Website
Facebook
Twitter