Description
What does a day at McMillan look like? Interested in taking a sneak peak into the offices of one of Ottawa's leading creative agencies? On April 6th, CPRS student members get the exclusive opportunity to chat with Dawn Kadlec; Vice President, Operations
ABOUT McMillan
The way we see it, selling cloud services just isn't the same as selling cologne. It demands a certain skill set. A certain depth. A certain—some would say obsessive—curiosity.
That's why ambitious global B2B brands seek us out to help them articulate their unique and authentic voice, tell their most compelling stories, and engage their customers and influencers at every touchpoint in the purchasing journey.
In the world of business-to-business selling, there will always be those who strive to rise above the rest.
At McMillan, we call them our clients.
MEET THE PRESENTER: Dawn Kadlec; Vice President, Operations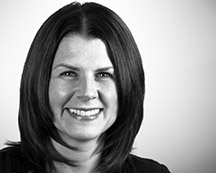 Dawn's responsibilities cover the full spectrum of operational, human resource, and corporate culture dynamics within a growing and vibrant creative agency. From facilities management to business continuity planning and employee lifecycle oversight, she is involved in nearly every aspect of day-to-day matters.
As a senior executive, she also contributes to corporate and strategic planning within the agency.
Dawn joined McMillan in 2005 as an account executive and has since moved through progressively senior positions at the agency. In 2009, she assumed the role of studio manager. In 2012, she became director of creative operations. Two years later, she assumed responsibility for operations generally—a role that was soon elevated to vice-president in recognition of her wide-reaching and valued contributions to McMillan's ongoing success.
ADDITIONAL INFORMATION
CPRS Ottawa/Gatineau student members get exclusive access to this Road Trip. Students who are not CPRS Ottawa/Gatineau members can sign up here for their $50 membership.