Description

Event Organizers: ABSB Mental Health Committee
When: Thursday, October 18th, 7:30 p.m. to 10:00 p.m. (Doors Open at 7:00)
Where: Ottawa Marriott Ballroom, 100 Kent Street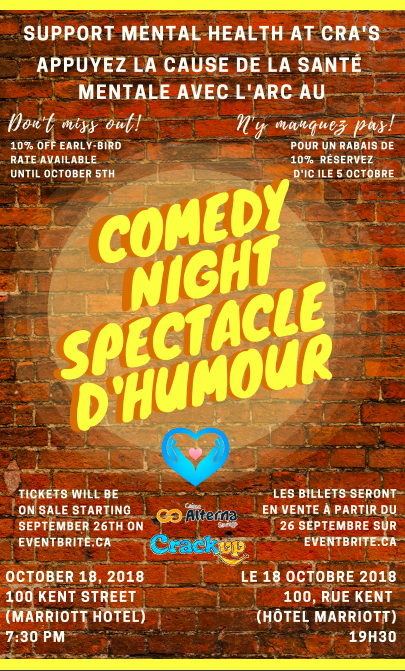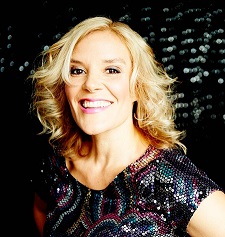 Emcee - Rachelle Elie is known for her boundless energy, fearlessness & dynamic stage presence. Drawing from her experiences growing up in Ottawa with an American mom and a Haitien father, her material is also inspired by her thirteen-year marriage to an Obstetrician Gynecologist and life with two teenage sons. She is a regular comedian and host at Ottawa Yuk Yuk's and performed recently in The She Dot Festival and The Cracking-Up The Capital Festival. She has opened for Ron James, Angelo Tsarouchas and Mike MacDonald.
Featruing: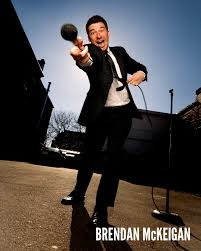 Brendan McKeigan - http://brendanmckeigan.com/
With over half of his life dedicated to performing comedy, it's easy to see why the stage seems like such a natural environment to Brendan McKeigan.
After performing and teaching improv for seven years, Brendan made the move to stand up comedy in 2003 and has never looked back; Appearing on XM Satellite radio, Much More Music, CBC's Laugh Out Loud, Bite TV, George Stroumboulopoulos Tonight, and more. He has performed at the 1000 Islands Comedy Festival, The LOL Sudbury Comedy Festival to sold out audiences and standing ovations three years in a row, as well as The Cracking Up The Capital Festival's closing gala for 2300 people at the National Arts Centre . Brendan's act also won him a performance at Montreal's coveted Just For Laughs, "Homegrown Comic Competition," where he received rave reviews from the audience and his peers alike. He also filmed his first comedy special in November of 2013 called, "Make It A Double."
Brendan's intriguing high energy, laid back, free-flowing style with clever story telling and creative analogies prove why he's more observant than your creepy neighbour, why people are talking about his impressive talent, and why he isn't the "next anyone", he's the first Brendan McKeigan.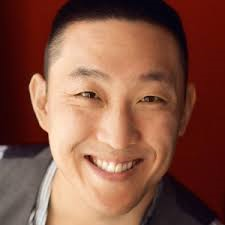 Leonard Chan - https://www.theleonardchan.com/
Leonard first started comedy in grade school as a form of self defense. Over thirty years later, he did an actual open mic in Vancouver as an adult. Haven't stopped since. Leonard won the Absolute Comedy Prove You're a Comic contest in 2016 beating comedians who are currently much more successful than me.You may have heard him on Sirius/XM or CBC radio, or at JFL42 or the Winnipeg Comedy Festival.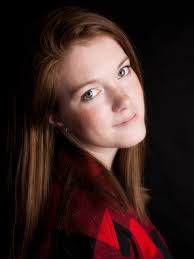 Rebecca Reeds - https://www.instagram.com/rebeccareeds/?hl=en
Since her debut in Ottawa, Rebecca Reeds has quickly become a comedian to watch out for. She's been described as "completely literate" and "female," a dangerous combination. Rebecca has recorded for CBC, Sirius XM and has performed at Toronto's JFL42, SheDot Festival and the Ottawa Fringe Festival.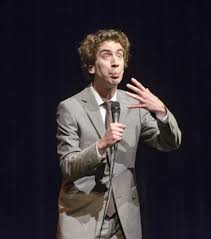 David Brennan
Writer, Actor, Winner of Canadian Comedy Awards Bet Improv., and numerous TV and FIlm appearances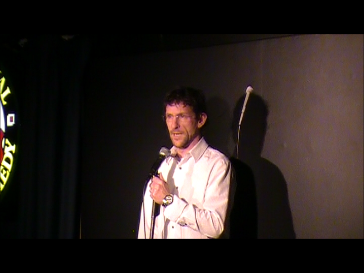 Mike Beatty
Mike has appeared on Comedy Now as well as CBCs Debaters and Madly off in all Directions. Mike appeared in hundreds of shows in clubs, halls and theatres from coast to coast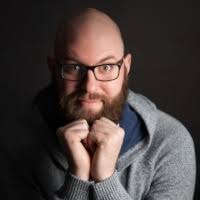 Logan Avery-Cooper