Crafted Vancouver presents a conversation between the British artist Kate Lewis of The Newspressed and Isabelle Fish of Rue Pigalle.
About this event
Join Moderator Isabelle Fish of Rue Pigalle and Kate Lewis of The Newspressed for a conversation where newspapers and collage technique meet to create art.
Kate Lewis is an artist with a deep personal connection to the world - a blessing and a curse of course. How to process and live through current events that happen far and wide in the world, without feeling overwhelmed and disempowered?
Kate Lewis uses her newsprint collage art to transform the news of the world into pieces of art and process her emotional reaction to current events. Doing so gives her a sense of belonging, of contributing to the solution or partaking in the celebration. Provided you follow the news, you will catch the deeply symbolic meaning of the botanical images she creates.
Kate Lewis is a textile artist who has been working with fashion brands to predict trends. She translates the language of culture, political climate, and world events into beautiful, innovative textiles tapping into a collective subconscious that speaks not only to fashion's present, but also to its future.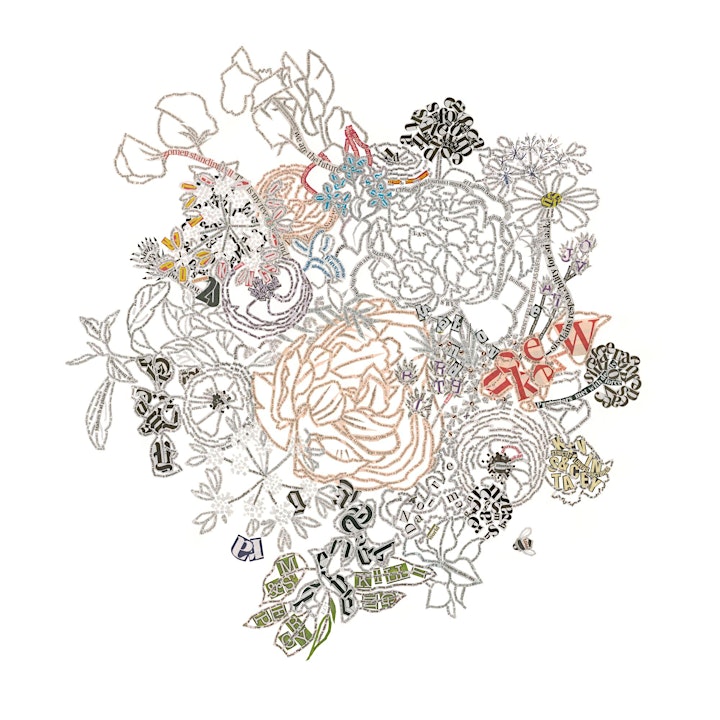 Organizer of Crafted Conversations: Kate Lewis
Crafted Vancouver is an annual 25-day festival that presents and advances outstanding local, Canadian and International craftsmanship and creativity through a curated program of events taking place in venues throughout Metro Vancouver & the Fraser Valley. Existing as a platform for our Event Partners and Crafted Vancouver's own hosted events, we seek to design a festival that continually cultivates interest and appreciation of outstanding craftsmanship & design. We build a bridge between skilled craftspeople & designers, the dedicated collector and a discerning craft appreciator market.
Throughout the 25-day festival, a set of curated events and encounters take place primarily in intimate settings, including a unique and exclusive online program. These smaller-scaled events give our festival audience a chance to meet our Event Partners, the creators and supporters of outstanding craft-based works, and experience remarkable skills and objects up close

Visit our website at CraftedVancouver.com for up to date festival event information.