Join Loraine Rutt of The Little Globe Co and moderator Isabelle Fish of Rue Pigalle for a conversation in a Globe Maker's Studio.
About this event
Loraine Rutt is an explorer and a cartographer who went from ordnance maps to mapping the moon. She creates porcelain globes and maps to challenge our perception of the world.
Inspired by Charles Booth London Poverty Maps, she has created porcelain maps highlighting little known (or conveniently ignored) facts about life in London.
Nothing takes the mind further away from the daily humdrum than a fantastically decorated world globe, with miniature scale mountains, sinuous ocean currents, and latitude and longitude marked so we can plan our adventures.
And why stop at the earth? Let's reach for the moon and the stars.
Loraine Rutt welcomes us in her garden studio to share her passion for maps, travels, social justice. She will demonstrate a few of the many steps required to create her miniature worlds.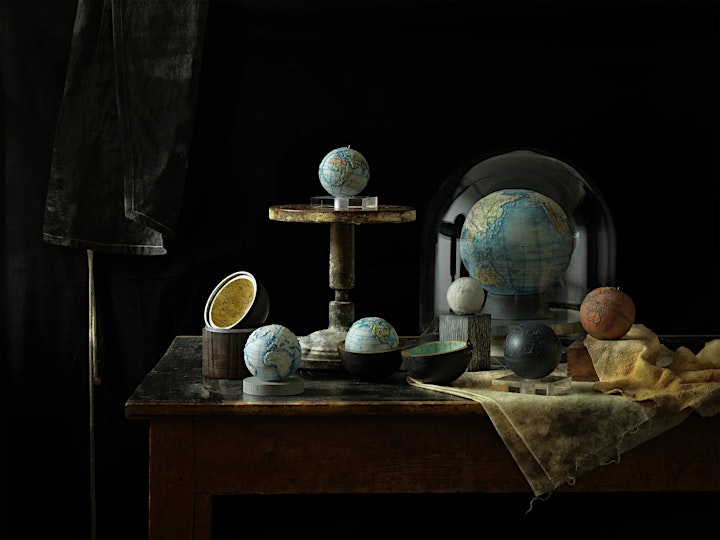 Organizer of Crafted Conversations: Loraine Rutt
Crafted Vancouver is an annual 25-day festival that presents and advances outstanding local, Canadian and International craftsmanship and creativity through a curated program of events taking place in venues throughout Metro Vancouver & the Fraser Valley. Existing as a platform for our Event Partners and Crafted Vancouver's own hosted events, we seek to design a festival that continually cultivates interest and appreciation of outstanding craftsmanship & design. We build a bridge between skilled craftspeople & designers, the dedicated collector and a discerning craft appreciator market.
Throughout the 25-day festival, a set of curated events and encounters take place primarily in intimate settings, including a unique and exclusive online program. These smaller-scaled events give our festival audience a chance to meet our Event Partners, the creators and supporters of outstanding craft-based works, and experience remarkable skills and objects up close

Visit our website at CraftedVancouver.com for up to date festival event information.