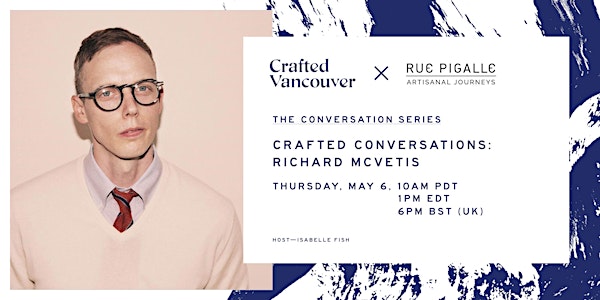 Crafted Conversations: Richard McVetis | The Potential of Stitch
Join Richard McVetis and moderator Isabelle Fish of Rue Pigalle for a conversation about the potential of stitch.
About this event
This talk explores a 15-year fascination and obsession with a single stitch technique and how the expressive properties of this process have enabled Richard to visualise abstract concepts such as Time and Space.
It is through stitch and making that Richard investigate time and place. Using hand embroidery, he records his time through multiples of dots, lines, and crosses meticulously stitched. Each drawn mark or stitch is a mantra; the stitches become markers of lived time. This seemingly humble, inconsequential repetitive action often overlooked and dismissed as part of the mundane. Connotations of the domestic reduce these actions to the field of the home, of the amateur, for Richard, however, it restores a sense of order. It informs a more profound comprehension and connection to the world. There is intimacy in this labour-intensive way of making; the ritual and repetition create an in-depth focus and an internal Space-Time specific to the artist. This thinking will be explored through a series of McVetis's recent artworks, whilst also referring to the practice of Agnes Martin and Vija Celmins, whose deep focus and skill helped translate feelings and the world around them.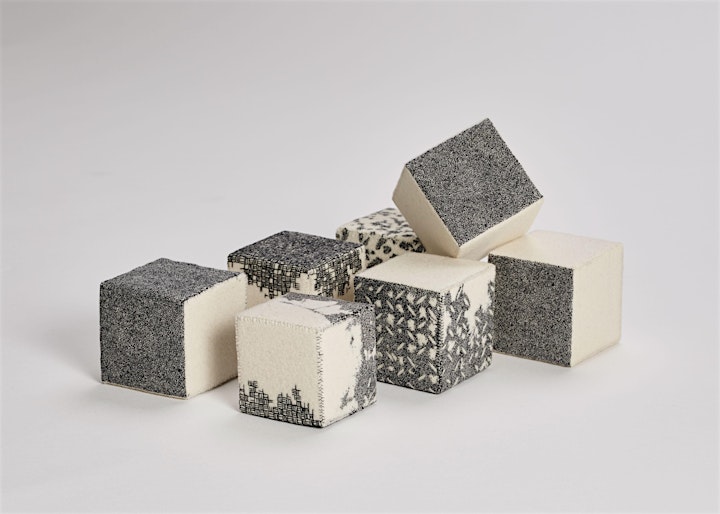 Header image credit : Benjamin McMahon
Image Credit : Yeshen Venema