Description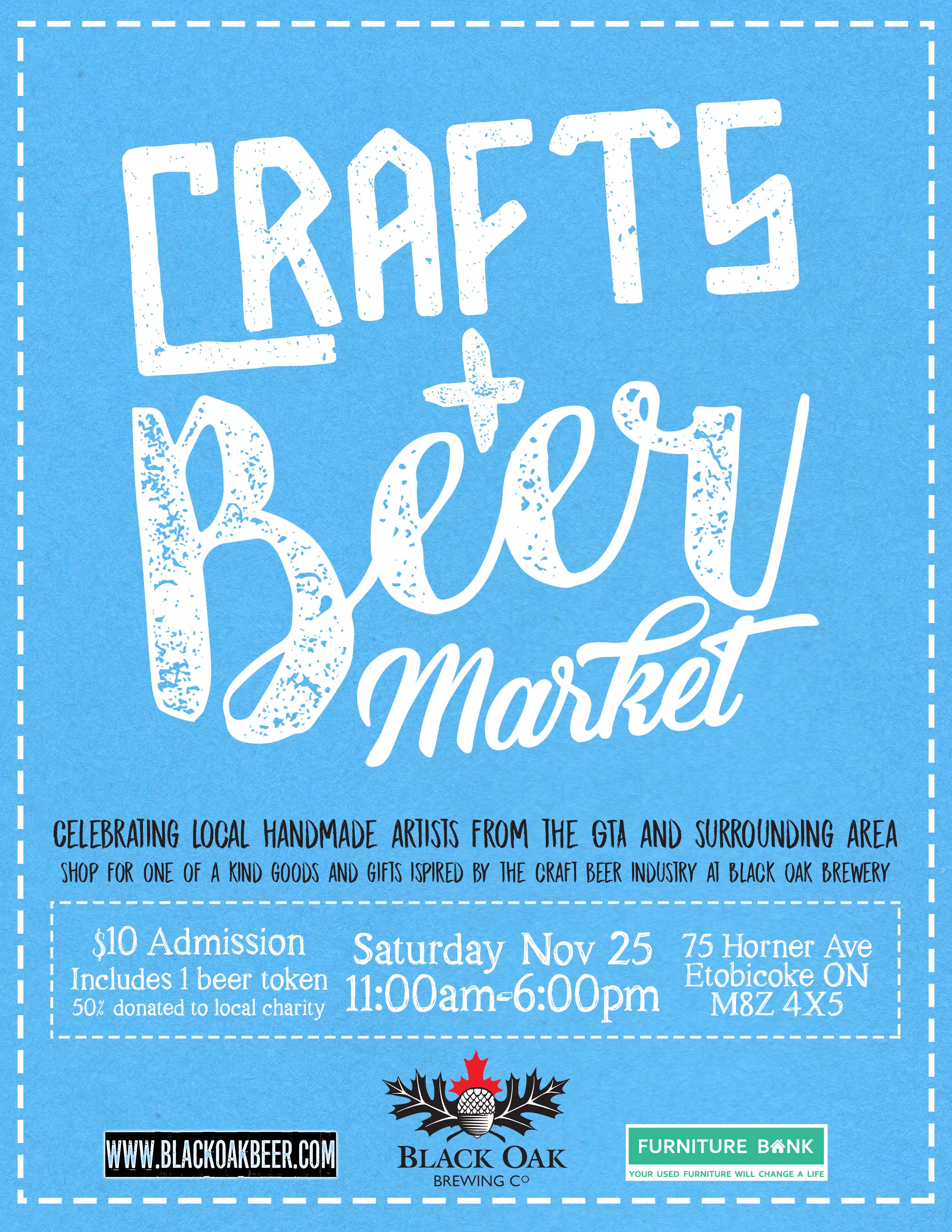 We are happy to announce our first ever Black Oak "Crafts + Beer Market" to be held at the brewery on Saturday November 25th from 11am-6pm!
Come out and join us in a day of celebrating local handmade artists from the GTA and surrounding area.
Shop for one of a kind handmade goods and gifts inspired by the craft beer industry at Black Oak Brewery.
Tickets are $10 each online and at the door. Each ticket includes a token for one of our 5 beers on tap, and 50% will be donated to a local charity.
Looking forward to seeing you there!
Organizer of Crafts + Beer Market at Black Oak Brewery
Black Oak Brewing has been brewing beer since 1999. Located in Etobicoke, we specialize in slow-brewed, all malt, authentic hand crafted beer that's true to style. Focusing on quality, character and consistency, our popular Pale Ale and Nut Brown brews are gold medal winners at the Great Canadian Brewing Awards.
With our 11,000 sq. ft. facility, Black Oak crafts each beer in small batches using custom engineered, stainless steel, high-tech and Canadian made equipment.
Contact us for more information on our award winning brews, special promotions, or book your tour at the brewery today!