Craig Addy's Hidden Treasures Piano Salon

Saturday, 14 October 2017 from 6:30 PM to 9:30 PM (PDT)
Event Details
In April 2017 I hosted two Hidden Treasures Piano Salons.
These are unique intimate gatherings of up to 10 people in my home studio.
The next Piano Salon is on Saturday, October 14 from 6:30 - 9:30pm
What a fabulous night of improvised music by Craig Addy of Under the Piano. Craig has an unmatched ability to take our ideas (setting sun, midnight sail, lovers' journey, spring day) and improvise music to match. What a great way to spend Easter Saturday. Looking forward to next time! – Baila Lazarus
Guests have the opportunity to create ideas in conversation that then inspire a spontaneous piano improvisation. Opportunities to lie under the piano and to purchase a recording of the evening's music are also available.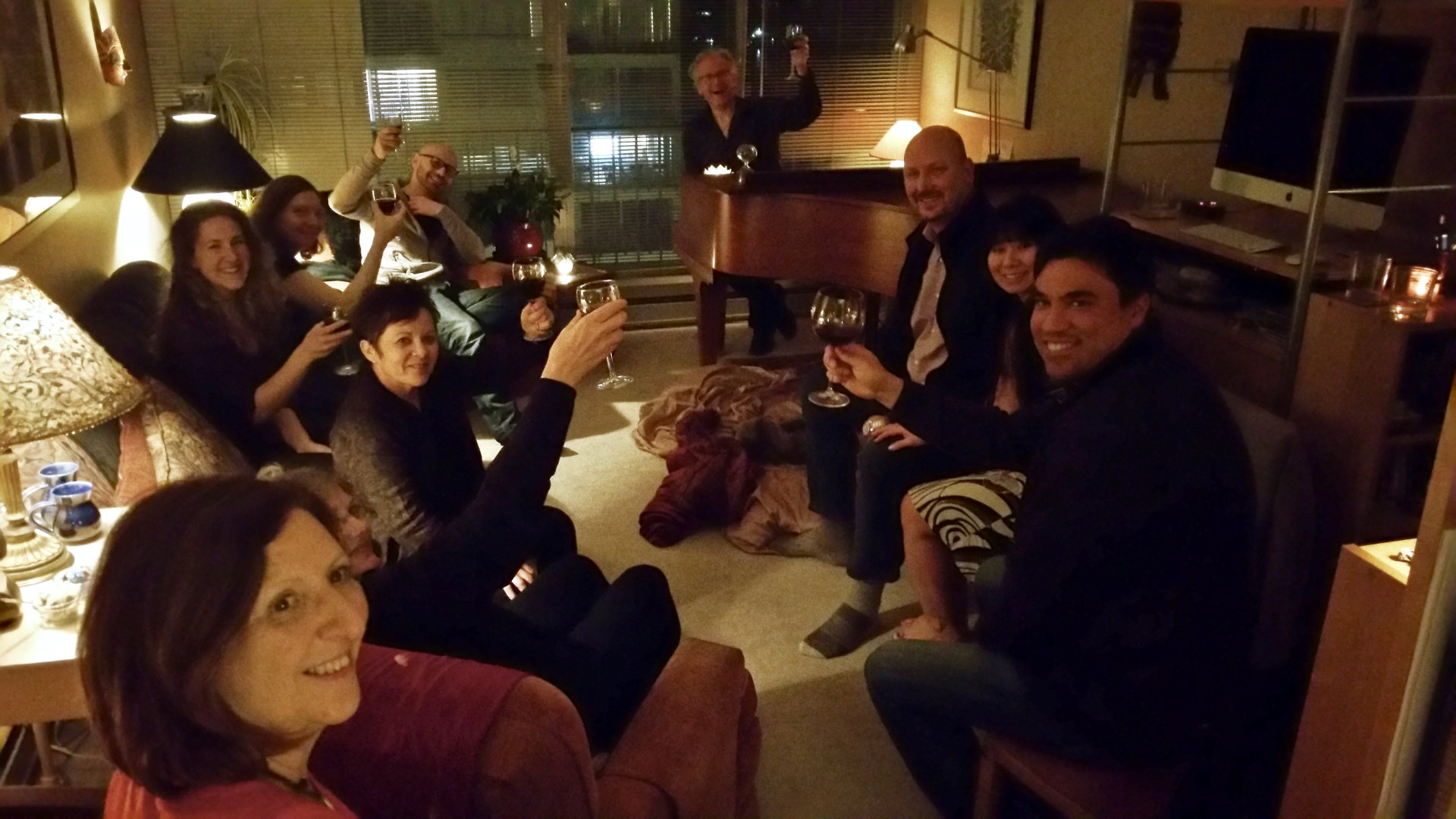 My primary method for notifying interested people is by text. If you want to get first dibs on an upcoming Piano Salon before I publish it online, contact me at Craig@UnderThePiano.ca and provide me with a mobile number to which I can text message an invitation. Do not provide me with a landline number.
To receive invitations to the Hidden Treasures Piano Salons.
Email your mobile phone number to Craig@UnderThePiano.ca
When & Where

Under the Piano
#604 - 1350 Broughton Street
Vancouver, BC V6G 2X3
Canada

Saturday, 14 October 2017 from 6:30 PM to 9:30 PM (PDT)
Add to my calendar
Organizer
What is Under the Piano?
It is indeed being under a grand piano, but also much more.
When you nestle under my grand piano amongst opulent quilts and cushions you are treated to about 40 minutes of piano improvisations. You are surrounded by the music and enveloped by the sound. Your entire body is bathed by sound vibrations. You get to enjoy your very own personal concert and a remarkably relaxing and healing experience.
Each person's session is unique, but there are some experiences that are frequently mentioned by clients. These include the sneaky, childlike, playfulness clients experience just by crawling under the piano. The experience is also often described as calming, relaxing, magical and meditative. The vibrations of the piano and the music I create for you give you access to becoming present to both the moment and your body. The experience is 'healing' on a cellular level.