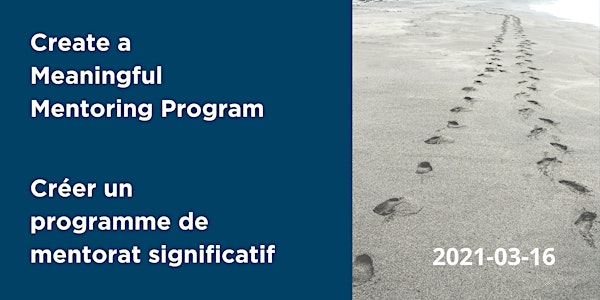 Create a Meaningful Mentoring Program / Créer un programme de mentorant sig
Learn to Create a Mentoring program / Créer un programme de mentorant significatif
About this event
"Mentoring is a brain to pick, an ear to listen, and a push in the right direction." John C. Crosby
A Toastmaster mentoring program pairs an experienced person (mentor) with a less experienced person (protégé) in order to enrich their Toastmasters journey. In a mentor-protégé relationship, the protégé gains knowledge and learns various skills while the mentor demonstrates and builds leadership skills. Together they grow, enhancing their Communication and Leadership.
Join us as we share the steps to setting up and maintaining a meaningful mentoring program.
''Le mentorat est un cerveau pour capter, une oreille pour écouter et une poussée dans la bonne direction'' John C. Crosby
Un programme de mentorat de Toastmasters rassemble une personne expérimentée (mentor) avec une personne moins expérimentée (protégé) afin d'améliorer leur parcours Toastmasters. Dans une relation mentor-protégé, le protégé acquiert de la connaissance et apprend diverses compétences, alors que le mentor démontre des compétences de croissance en leadership. Ensemble ils grandissent en améliorant leur communication et leur leadership.